"We are on course to make dengue the next vaccine-preventable disease," John Shiver, senior vice president for research and development at Sanofi Pasteur, told the press.
The French pharmaceutical company's vaccine division celebrated the results of a phase III clinical trial in Asia that were published in "the Lancet" Friday.
The substance, called CYD-TDV, showed an efficacy of 56.5 percent against dengue infections in children aged 2 to 14.
"That is much less than we would have hoped," Annelies Wilder-Smith, researcher at Nanyang Technological University in Singapore, told DW.
Wilder-Smith was involved in an earlier phase of developing the potential vaccine, but not in the recent phase III study. "We would have hoped for more than 90 percent efficacy," she added.
But it is worth appreciating the mere fact that a phase III trial for a vaccine against dengue was done at all, Wilder-Smith said.
Phase III is the final and most expensive part in vaccine development and occurs before a company can attempt to register a vaccine and bring it to the market. Only the most advanced vaccine candidates reach this phase. For dengue fever, the CYD-TDV trial was the first phase III vaccine trial.
"We waited a long time on the results of this study," Jonas Schmidt-Chanasit, head of the virus diagnostics department at Bernhard-Nocht Institute for tropical Medicine in Hamburg, told DW.
The good news, he said, is that the vaccine is safe - there are no adverse effects. "The efficacy of the vaccine, though, has to be regarded with suspicion," he added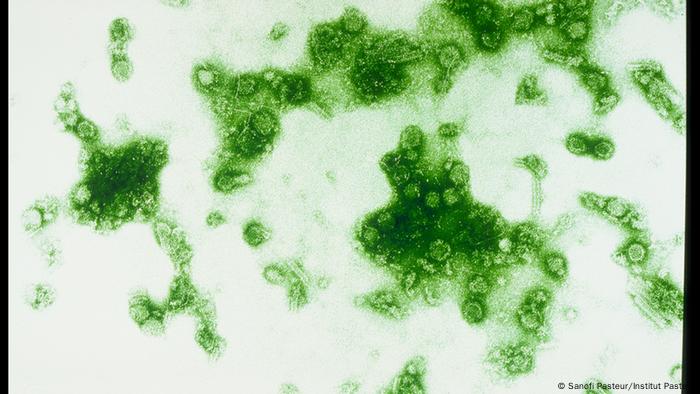 There is no approved vaccine against dengue viruses on the market
Good and bad news
An efficacy of 56.5 percent means could roughly halve the number of dengue infections. More important, the trial showed that the vaccine reduced the number of severe dengue cases by 88.5 percent.
Each year, an estimated 500,000 people fall ill with severe dengue - called dengue hemorrhagic fever - and require hospitalization. Dengue can lead to death and many of those who suffer from it are children.
"This candidate vaccine has the potential to have a significant impact on public health in view of the high disease burden in endemic countries," said Maria Rosario Capeding from the Research Institute for Tropical Medicine in the Philippines, lead author of the study.
"If we can reduce 50 percent of the world's dengue infections, that in itself is already a breakthrough," Wilder-Smith agreed.
Schmidt-Chanasit, though, warned the treatment could not be regarded as a complete success: The protection is not equally good for all four subtypes of dengue viruses, and that could be dangerous.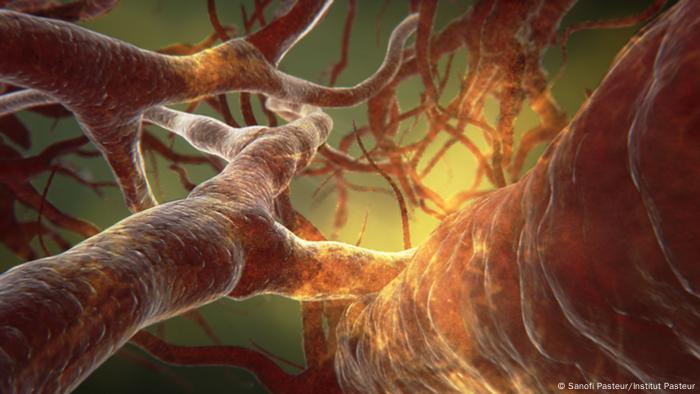 Sever cases of dengue can result in internal bleeding
Not all dengue viruses are equal
The four subtypes of the dengue, called serotype 1, 2, 3 and 4, co-exist in endemic countries. People may get infected with each one of them during their life. If somebody has developed immunity against one serotype, there is no protection against the other three.
Sanofi Pasteur's vaccine protects quite well against serotypes 3 and 4 with an efficacy of 75 percent. Protection against serotype 1 is 50 percent while against serotype 2 it is only 35 percent effective.
A disappointing result, Wilder-Smith said, adding that in many parts of the world serotype 2 is the most frequent dengue type.
A dangerous scenario?
Chances are, the vaccine could even worsen the situation in dengue-endemic countries, Schmidt-Chanasi said: "It could be a bottleneck." Vaccination could push back several dengue subtypes, but strengthen the one against which protection is low.
According to Schmidt-Chanasi, "that would create a huge problem." If somebody has high immunity against several subtypes, but gets infected with another type, the course of disease is more severe than in people without any immunity at all due to a phenomenon called antibody-dependent enhancement, he explained.
Wilder-Smith, however, did not agree.
"Many scientists and doctors have been taught that antibody-dependent enhancement happens when there is an imbalanced antibody-response," she said. "That is a theoretical concern that so far has not been shown."
She added that the data from this clinical trial rather showed the opposite.
"Even if it protects only against [serotypes] 1,3 and 4, it will probably still protect against more severe disease of all serotypes," she said.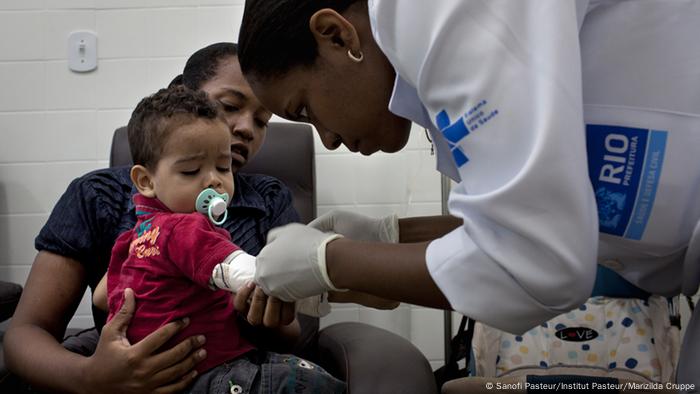 Researchers are waiting impatiently on data from a clinical trial in Latin America
Much more work to come
Wilder-Smith said it is important to have a longer observation time. All children vaccinated in this clinical trial will remain under close monitoring for at least three more years.
In the part of Asia where the trial took place serotype 2 is not very prevalent. That is why Schmidt-Chanasit was very "curious to see the data" from another clinical trial with the same vaccine candidate. This study is being done in Latin America and the Caribbean where serotype 2 is frequent. The results of this study will probably be available at the end of 2014.
But Schmidt-Chanasit said much effort and money has to be put into new drugs against dengue fever and into preventing mosquito bites.
"We cannot solve the dengue problem with a vaccine alone, especially not with this vaccine," he said.