A documentary on Dutch television has accused the country's national airline, now part of Air France, of helping Nazis with falsified documents or without proper papers to escape to Argentina via Switzerland after World War Two.
On Tuesday, the airline said it would likely seek an independent investigation into the matter.

The Dutch filmmakers said they had unearthed documents which showed that a local KLM representative asked the Swiss border police in 1948 to allow passengers from Germany to enter the country without proper papers so that they could fly on to Argentina.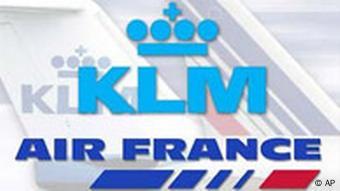 KLM is now part of Air France
Sander Rietveld from Dutch program Netwerk told The Times newspaper that although one of the documents showed that the KLM representative's request had been refused by the Swiss border police, many Germans were allowed to enter Switzerland without permission.
"The point is that it shows KLM actively approached the Swiss police," he said.
Argentina a safe haven for war criminals
Suspected war criminals were forbidden from leaving Germany after the end of the war by the Allied powers.
However Argentina harbored several of them when President Juan Peron was in power between 1945 and 1955.
Among the more than 150 Nazis who were offered refuge in the country were Adolf Eichmann, considered the chief mastermind of the Holocaust as well as Josef Mengele, the notorious Nazi camp doctor dubbed the "Angel of Death."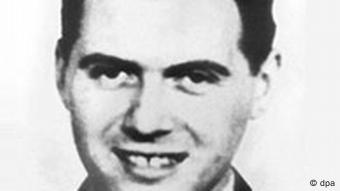 Josef Mengele also found refuge in Argentina
KLM has said it has never found evidence in its own archives of flying Nazis to Argentina. The airline however has not ruled out being possibly involved in the affair.

A KLM spokesman, Bart Koster, told the BBC that the airline had no record of the former employee in Switzerland mentioned in the television documentary.

"We have no information whatsoever that our board was actively involved," Koster said. "However, it cannot be excluded that KLM representatives were not involved at a local level."

KLM under pressure
Since the airing of the documentary last week, the issue has been the subject of intense debate in the Netherlands. The affair is a sensitive one because of the possible involvement of a Dutch royal family member. Prince Bernhard, the father of Queen Beatrix, was the director of KLM at the time.

Some Dutch politicians, historians and Jewish groups are urging the airline to conduct an independent probe into the allegations and come clean about its past.

KLM has indicated it will likely begin such an investigation.
"We take these signals seriously and if we are a responsible company, we should also be responsible for what has been done in the past," Koster told news agency Reuters.

The allegations against KLM come a year after the Dutch national railway company apologized for its role in deporting thousands of Jews to Nazi death camps.