At least 56 people died when a Russian fishing vessel went down late on Wednesday in the Western Pacific Ocean in the Sea of Okhotsk near the Kamchatka Peninsula.
There were 132 crew on board the Dalniy Vostok trawler, according to Russia's state-run TASS news agency and 63 have been rescued from the freezing waters, says a maritime rescue coordination center in the area.
The vessel is reported to have sunk quickly after its engine room was flooded. "The ship did not send a distress signal," according to an official at the rescue center. One of the possible causes of the sinking may have been an extreme impact of ice on its hull.
Survivors have been taken to medical centers in Magadan, on Russia's main coast, by helicopter.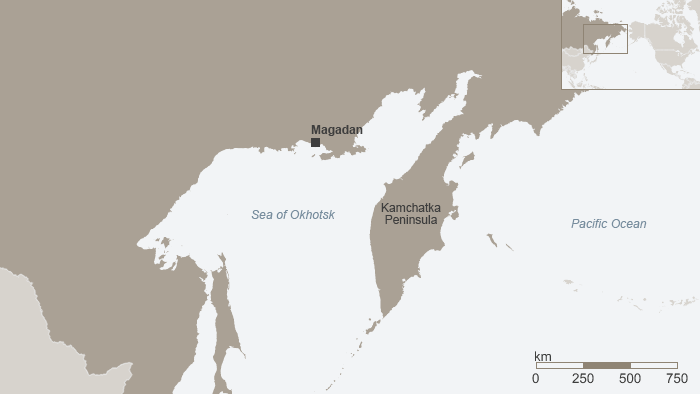 According to preliminary data, 78 of the ship's crew members were Russian while 54 were from Myanmar, Ukraine, Lithuania and Vanuatu. The Dalniy Vostok is assigned to the port of Nevelsk and reportedly belongs to a company called Magellan.
The 103-meter-long and 16-meter-wide refrigerated trawler Dalniy Vostok was designed to process, refrigerate and deliver fish to the nearest port.
The trawler was built in 1989 in Ukraine and until 2014 operated in the Baltic Sea off Riga, Latvia, under the name 'Stende.' Last year, it was acquired by Magellan and transferred to Russia's far east where it was renamed and assigned to a new port.
jm/gsw (AFP, Reuters, dpa)