Teri McCall and her husband Jack used RoundUp weed killer to grow avocados on their 22-acre family farm in Cambria, California.

"My husband used it for decades on our farm, spraying the weeds. He thought it was safe, and he didn't use any other chemical because he didn't believe in using chemicals because he didn't want to pollute," McCall said.
But just after their 40th wedding anniversary McCall's husband Jack lost a brutal battle with non-Hodgkin's lymphoma cancer, which McCall blames on glyphosate. The family dog that followed Jack around the farm had died of the same disease only five years earlier. McCall said their misfortune was taking Monsanto's word that exposure to the chemical wasn't a health risk.

The widow has come to Brussels to convince the European Union not to make the same mistake as the US had in authorizing the most widely used weed killer.

"I believe that Europeans need to be warned — they are my fellow human beings," McCall said.

The European Commission has proposed renewing the glyphosate licenses for another 10 years on the grounds that a study from the EU food safety agency (ESFA) has deemed glyphosate not to cause cancer.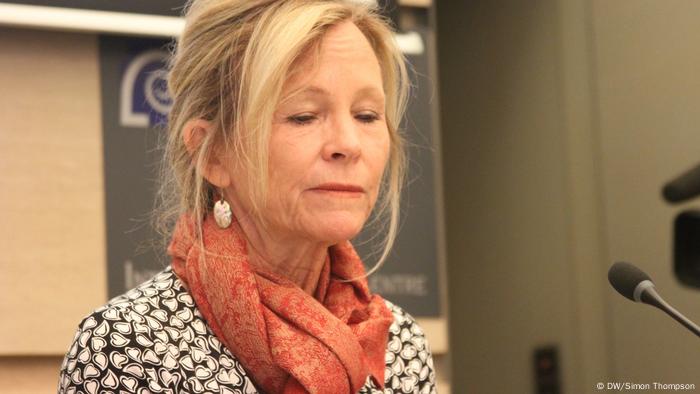 Teri McCall came to Brussels to urge the EU not to renew the license for glyphosate
European farmers union Copa-Cogeca President Joachim Rukwied supports that position. A ban on glyphosate threatens the EU's agricultural competitiveness and food security, he said. Rukwied maintains a ban should not be considered until there is concrete scientific evidence linking glyphosate to cancer.
Read more: Debate over glyphosate rages in South Africa
"We are living in Europe and we have well-recognized agencies and they support the renewal [of the license]. They are working to very high standards, and we believe in them and their statement," Rukwied said.
'Playbook from Big Tobacco'
But lawyer Brent Wisner questions the credibility of the EFSA study. He represents McCall and 500 other plaintiffs affected by cancer in a US lawsuit against pesticide-maker Monsanto.
Wisner says the corporation deliberately hid evidence about the safety of glyphosate and tried to influence the outcome of scientific study.
"Forty years ago we were seeing studies that smoking tobacco was good for you. Big Tobacco did that for years, they fought scientists. Monsanto has taken that playbook right from the tobacco industry, both in the context of manipulating science but also in the context of litigation," Wisner said.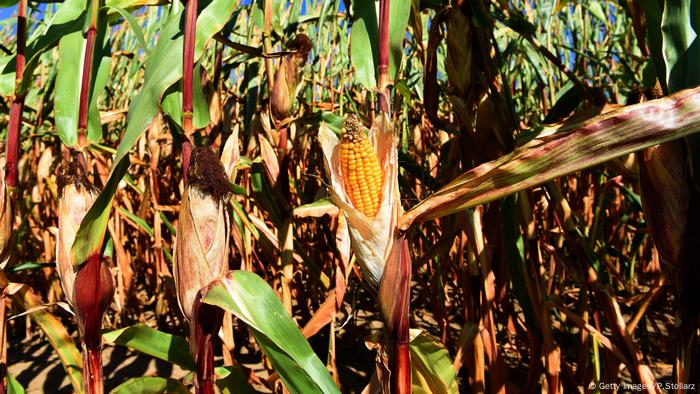 RoundUp is used around the world to kill weeds
Monsanto's lobbying practices have also become a concern for the European Parliament. They have been banned from meeting members of parliament (MEP) and attending parliamentary inquiries after the chemical company refused to attend hearings into allegations they interfered with safety studies.
"In fact Monsanto organized the whole scientific evidence in such a way that there was a real manipulation of facts. They have rewritten scientific reports citing authors who didn't write the reports themselves, that were in fact written by Monsanto people," says Barth Staes, a Belgian Green Party MEP.
Read more: Was Monsanto involved in EU glyphosate study?
Public opinion for glyphosate ban
Teri McCall says a 2015 IARC / WHO study that reported glyphosate is "probably" carcinogenic is just one piece of concerning evidence and more has yet to be revealed. She is urging the EU to delay the license renewal of glyphosate until an unbiased independent study can be done.
"Is it worth your life — or the lives of your family members?" McCall asked.
According to an April 2016 YouGov poll, two-thirds of Europeans support a ban on glyphosate.
For Monsanto a lot is at stake. If the use of glyphosate is prohibited in the EU the company could lose a big market share of the agricultural chemicals sold in the bloc.