Kent Nagano's decision may not come as a surprise, but the way it came about rocks the German cultural landscape, and the conductor's temperately worded statement hints at the tensions between culture and politics that have been running high in the Bavarian capital.
"It's not the fact that he is leaving, that upsets me," opera critic Klaus J. Kalchschmid told Deutsche Welle, "but the fact that he was forced to do so by deliberate leaks to the press."
A few days earlier, Bavaria's Sueddeutsche Zeitung had suggested that Nagano received a call from the Bavarian Secretary for Science, Research, and Art Wolfgang Heubisch (a dentist by trade), who allegedly told the music director that he would be at liberty to chose the moment when he would announce "his decision" not to renew his contract.
No chance to save face
The indiscretion meant, of course, that Nagano was no longer at liberty to wait with the announcement - even if his departure had been an open secret. If the operation was designed to let Nagano save face and exit gracefully, it failed miserable thanks to the botched execution.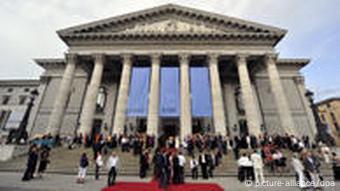 Nagano is credited with bringing new repertoire to Munich's main opera house
Musicologist, professor, and arts writer Klaus Peter Richter deems the affair a tragedy of errors, dating back to earlier political appointments of the directorship of the Bavarian State Opera; the crux lies in the relationship between the music director and the manager of the house, he said.
Manager Nikolaus Bachler, who declined to comment on Nagano's statement, didn't take up his position until the 2008/2009 season. Nagano had already been at his post for two seasons.
"Why the interim administration pushed for Bachler, knowing full well that he and Nagano would not get along, I don't know," grumbled Richter. "That was a mistake already."
Citing Bachler's controversial brand of aesthetic decisions for the opera house, he said that having made the future of the Bavarian Opera an either-or situation where one of the two - Bachler or Nagano - would stay on, was yet another mistake. He wouldn't mind seeing a fresh start on both positions.
Nagano not popular enough
The only point that might not be controversial, meanwhile, is the actual departure of Kent Nagano. The cosmopolitan Californian's cool and reserved style, musically and socially, never quite fit the Munich scene and despite demonstrative applause and standing ovations at Saturday's performance of the Mozart opera "Don Giovanni," he wasn't enthusiastically embraced by the audience and less so critics.
Klaus Kalchschmid, who wrote about Saturday's "Don Giovanni" in the Sueddeutsche Zeitung that the overture was shapeless and that tension was lacking throughout, suggests that it's no wonder that someone who messes Mozart or Tchaikovsky up every time he tries has a hard time establishing a broad fan base.
For Kalchschmid, it was one of the most mediocre performances of "Don Giovanni" he had ever heard. Still, the critic lamented that the press has yet to write a fair piece that assesses the weaknesses and strengths of both Nagano and Bachler.
Klaus Peter Richter sees the latter's weaknesses in his desire to make opera interesting by adding ever more extra-musical stimuli, a strategy he said will necessary exhaust itself sooner or later. Others, like Kalchschmid, are kinder on the controversial productions that Bachler has brought to Munich.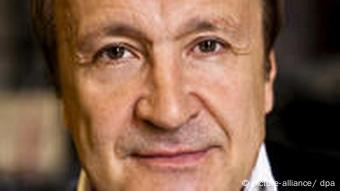 Bachler and Nagano haven't made a great team, say critics
Nagano's strength, meanwhile, was introducing the Munich audiences to repertoire they had otherwise neglected - notably, operas by French composers Francis Poulenc, Maurice Ravel and Olivier Messiaen.
Better luck next time
The upside to the behind-the-scenes operatic politicking is that Arts Secretary Heubisch seems to know better than to try picking a music director himself and will let Bachler make the choice this time.
Wolfram Goertz from the German newspaper Rheinische Post is not the only one who suggests that Nikolaus Bachler will in that way get a candidate of his liking - most likely the young Russian conductor Kirill Petrenko, who is the former music director of Berlin's Comic Opera.
Watching this style of running cultural institutions is little more pleasant than watching sausage being made - a fact that Nagano hinted at in his statement this week when he took a dig at the incompetence of culture politics in Munich.
Just earlier this year, the Munich Philharmonic and the city councilors drove conductor Christian Thielemann out of town. Ulrich Peters, the manager of the smaller Munich opera house, the Gaertnerplatz Theater, was also let go.
Kalchschmid and Richter both shake their heads in embarrassment about this inadvertent musico-political theater, but at least Munich gets to enjoy another little scandal.
Author: Jens F. Laurson
Editor: Kate Bowen