A Chilean court on Tuesday convicted nine former soldiers for the 1973 murder of Chile's most famous folk singer, Victor Jara.
A statement from the judiciary in Santiago on Tuesday said eight of the accused were convicted as perpetrators and one as an accessory to the murder of Jara and a former prison director.
"Judge Miguel Vazquez Plaza convicted nine retired members of the army for their responsibility in the homicide of singer Victor Jara and the ex-director of prisons Littre Quiroga Carvajal, in September 1973 in Santiago," the statement read.
It is the first conviction in the case in Chile following an investigation lasting several years.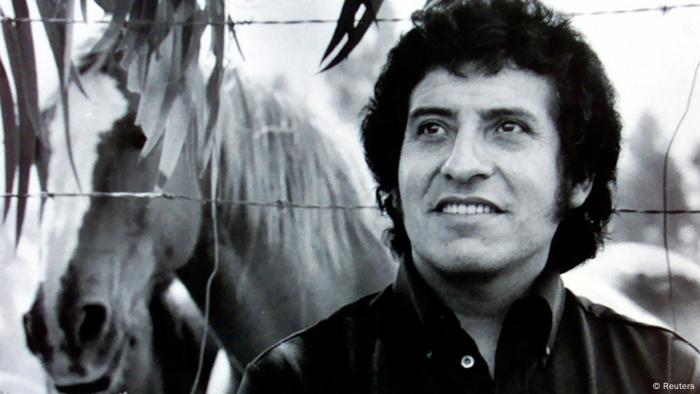 Victor Jara
The eight accused were sentenced to 15 years and one day for the murders and a further three years for kidnapping. The ninth was given five years and a day for being an accessory to the murders and 61 days for his role as an accessory to kidnappings.
In June 2016, a US federal judge found former Chilean soldier Pedro Pablo Barrientos Nunez, who had acquired US citizenship, liable for Jara's murder. The singer's widow and two children were awarded $28 million (€24 million).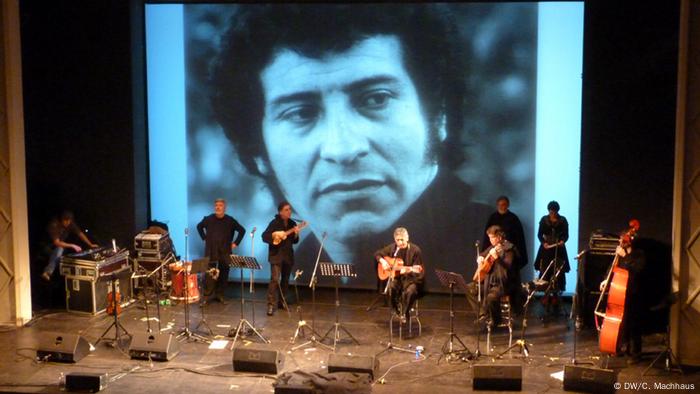 Chilean group Quilapayun play a concert dedicated to Victor Jara in 2013
One of 5,000 political prisoners
The then 40-year-old Jara was arrested on September 12, 1973 — one day after the military coup led by General Augusto Pinochet against the government of President Salvador Allende, elected in 1970.
Jara was held with about 5,000 others in the capital's biggest stadium where he was interrogated, tortured and then killed.
His body was found some days later with 44 machine gun bullet holes in it, and his hands broken by rifle butts and boots.
Pinochet died in 2006 and was never convicted for crimes committed under his regime.
Former President Michelle Bachelet was detained and tortured under the generals' regime which lasted until 1990.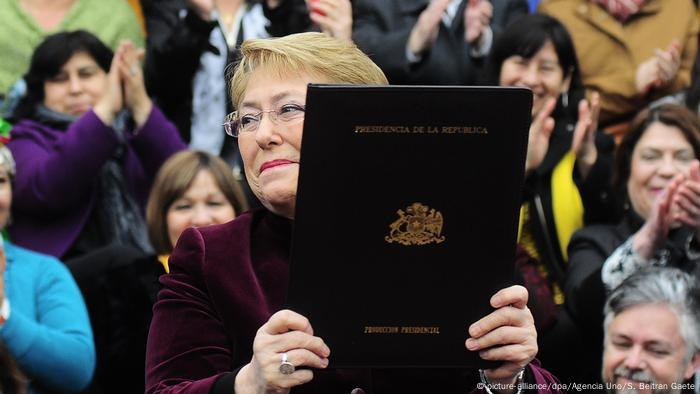 Former President Michelle Bachelet
A cultural legacy
Jara's life and music have been celebrated in the decades since his death.
He wrote songs such as "The Right to Live in Peace," was a pacifist member of Chile's Communist party and strong supporter of Allende.
Contemporary musicians ranging from Bruce Springsteen to U2 and Bob Dylan have paid tribute to the Chilean.
jm/aw (Reuters, AFP)
Each evening at 1830 UTC, DW's editors send out a selection of the day's hard news and quality feature journalism. You can sign up to receive it directly here.