As Pianist in Residence with the Berlin Philharmonic Orchestra this season, Leif Ove Andsnes brings a devotion to chamber music that he has maintained alongside an international career as a soloist. His most recent album of Rachmaninov's Third and Fourth Piano Concertos with Antonio Pappano and the London Symphony Orchestra quickly won widespread critical acclaim. Andsnes spoke to DW about the program he selected for the second concert of his residency in Berlin and his upcoming plans.
Click below to listen to Andsnes and members of the Berlin Philharmonic live from a concert on December 12, 2010.
DW: Together with Marc-Andre Hamelin you have performed the four-hand version of Stravinsky's "Rite of Spring" in Risor, Brussels, London, New York, and now Berlin. What fascinates you about the piece?
Leif Ove Andsnes: The "Rite of Spring" has perhaps more appeal than any other piece of the 20th century. Its energy and rhythms excite people more than any other piece I know. The harmonies and sheer tension are unbelievable. It is so iconic that you can't imagine someone sitting down and writing it. Stravinsky said himself that he felt like a vessel - that the music just came from somewhere - and he wrote it down very quickly.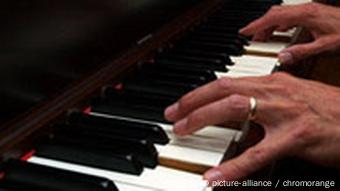 Russian composers are in the spotlight this season for the Berlin Philharmonic
Why did you choose two of the other pieces in the program, Stravinsky's Septet and Alfred Schnittke's Piano Quintet?
Since the Philharmonic has a focus on Russian music this season, I paired them to show two very different sides of Russian music. The Septet was written forty years after the "Rite" and shows a giant leap in Stravinsky's language, with the end result very playful and theatrical. The Schnittke, on the other hand, seems born entirely out of an emotional state of grief and sorrow, colored by the death of his mother. It sometimes sounds like music from the other side, from a different planet.
Can you describe your passion for chamber music?
For me it is the most natural form of music-making, just a few friends coming together to play. Why should it be considered a niche or elitist? It is as normal as a rock band gathering in a garage. Just give me a violinist and a cellist, and we can play a trio. Chamber music is also essential in a musician's development because you have to listen to others and find your place within the landscape of a piece, whether you have the foreground or background. It's also a great way to get to know people and a lot of fun.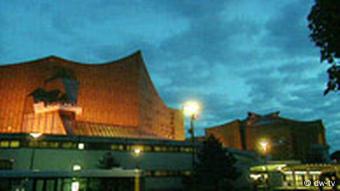 Andsnes will perform with the Berlin Philharmonic into the summer of 2011
What new projects do you have coming up?
One thing that will be very much in focus over the next four to five years is Beethoven. Having just turned 40, I feel I've come to a point in my life where I have to play the greatest, most important music of all. I will play and record his concertos. I will also play his sonatas.
What will your personal highlights be as Pianist in Residence with the Berlin Philharmonic?
I'm very excited to play Brahms's Second Piano Concerto with Bernhard Haitink. I'll be working with him for the first time. I'm also very much looking forward to a chamber music project in May with students in the orchestra's academy. We will perform two Mozart works and the Dvorak Piano Quintet, a fantastic piece that I played and fell in love with as a student.
What do you hope to get out of the residency with the Philharmonic?
It already feels like I have a base in Berlin for this season, which is nice. In this profession there is a lot of jumping around so you start to want to feel at home in a few places. And it's a tremendous experience to play with this fantastic orchestra.
What do you like about being in Berlin?
One always has the feeling Berlin is on the cutting edge of what's happening creatively. I know many freelance musicians who love the way of life here. It's absolutely one of the world's great musical capitals with so many quality orchestras and opera.
Interview: Rebecca Schmid
Editor: Greg Wiser