Chilean authorities declared a red alert following the sudden eruption early Wednesday evening, 6 p.m. local time, of the volcano Calbuco in southern Chile. The volcano is 1,000 kilometers (625 miles) south of the capital Santiago, and near the tourist town of Puerto Varas. It last erupted in 1972.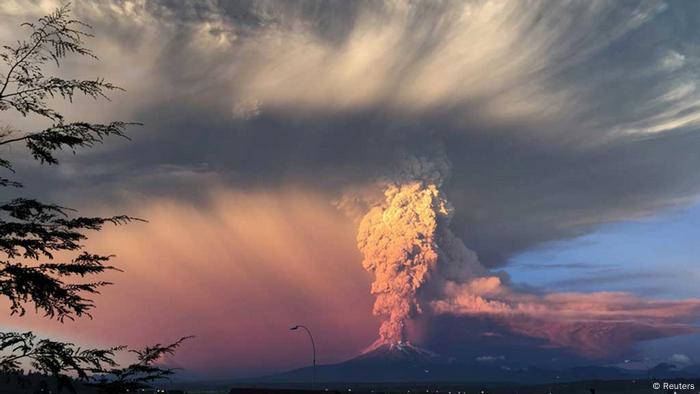 Chile has the second largest volcano chain in the world
About 1,500 people were moved out of the area as the army was brought in to take over temporary control. The eruption was visible 50 kilometers away.
Expert Gabriel Orozco of Chile's geological and mining service said on local television, "In this situation, with the eruption column so high, the main risk is that it collapses, falls due to gravity because of its own weight and causes a pyroclastic flow," - a hot current of gas and rock traveling up to 300 kilometers per hour, destroying nearly everything in its path.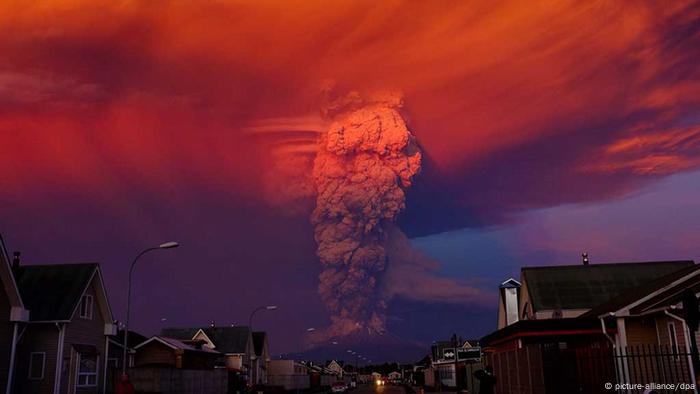 The eruption column was visible 50 kilometers away
Orozco added: "River beds are very dangerous at the moment" because of the risk of ice and snow melting and causing floods.
Flights were canceled into and out of Puerto Montt, the region's largest city, because of volcanic ash.
Chile has the world's second largest chain of volcanoes after Indonesia.
jm/bk (Reuters, AP)