With his carefully disheveled crop of dark hair, elegant suits and soulful gaze, Martin Stadtfeld has the kind of heartthrob appeal that helped launch the careers of other young male artists such as America's Josh Groban or Canada's Michael Bublé. But whereas they've conquered international pop music charts with their operatic ballads and jazz covers, Stadtfeld's success has been in the realm of classical music.
With the release last year of his first CD of Bach's Goldberg Variations, he established himself as one of the most successful Bach interpreters of the younger generation.
His age had everything to do with his overnight rise to fame. Only the audacity of youth could propel a promising pianist to, at his own cost, import a special piano from Italy and rent studio time at a local radio station to record the formidable Goldberg Variations. And only the confidence of a young talent with nothing to lose would see the recording be sent, unsolicited, to the Berlin branch of Sony Music, unfazed by the fact that Sony's catalog already contains Glenn Gould's monumental recording.
Chart-topping success
The bosses at Sony were suitably impressed with Stadtfeld's recording. It wasn't long before the CD took the number one spot on Germany's classical music charts, and Stadtfeld was being toasted as a "sensation" and "the new face of classical music."
Sony wanted Stadtfeld to do for classical music what Josh Groban did for opera and Michael Bublé did for jazz -- attract a whole new target group to the genre. And indeed, a noticeable number of young fans can be seen in the concert halls where Stadtfeld appears.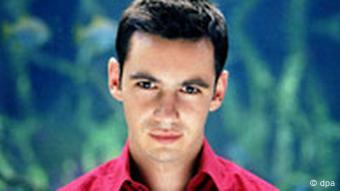 "He's more accessible than others, he's completely unreserved," said the vice president of Sony Classical in Germany, Michael Brüggemann.
Spontaneous approach
Stadtfeld says he's happy with the way his career is unfolding. He's finally getting to play the big venues and festivals he dreamed of as a child, enjoying reaching audiences with his spontaneous approach to great classical works.
"It doesn't put me under pressure," Stadtfeld said, adding that it's important to "always play with passion and really go for it."
Stadtfeld's new CD features Mozart concertos, though Bach is also on the program as Stadtfeld opens his German tour on Thursday. He's being accompanied for the first time by an orchestra, the Residentie Orkest from The Hague. The 25-year-old is also quickly gathering new fans outside of his native Germany, with Sony Classical reporting interest in Stadtfeld in other European countries, the United States, and Japan.