Family and treason as seen through the lives of a German-Arab clan in the Berlin district of Neukölln: TNT's new series "4 Blocks" takes place in an area known for foreign gangs, drugs and multiple offenders who belong to several large criminal families.
The new six-part series, which premiered in Germany on Monday, relies on shocking images, fast cuts, bright colors, German-Arabic slang and a hip-hop soundtrack to draw in viewers. German rappers Massiv and Veysel are part of the cast.
Inspired by real events, the series has been praised for its "realistic" portrayal of the Neukölln scene by the "Berliner Zeitung" and called "brutal and imaginative" by "Zeit Online."
'Sopranos' in Berlin
Much like the popular HBO series "The Sopranos," which came to an end 10 years ago, "4 Blocks" shows the life of the family crime syndicate from the inside.
Actor Kida Khodr Ramadan, originally from Lebanon, portrays the main character Ali "Toni" Hamady, a man who wants to become a German citizen and respectable real estate broker - but is forced by his clan into drug trafficking.
"4 Blocks" is TNT's third in-house production after "Add a Friend" and "Weinberg," both of which were awarded the Grimme Prize, one of Germany's most prestigious TV awards. A second season is already in the works. Filming on the streets of Neukölln will begin in the autumn.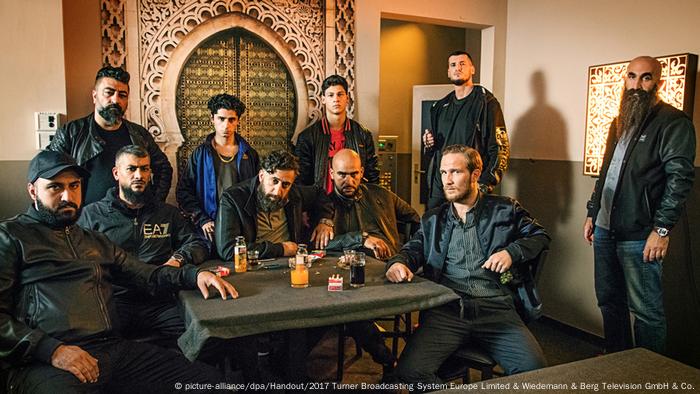 cmk, rf/kms (TNT, SZ, Welt)