One terror suspect was still on the run on Wednesday, a day after bombings in at the Brussels metro and airport killed at least 32 people.
The authorities named two Belgian nationals, the El Bakraoui brothers, as suicide bombers who blew themselves up on Tuesday. Both men had criminal records for armed robbery, but the authorities reportedly had no information about their involvement with jihadi cells before anti-terror raids last week.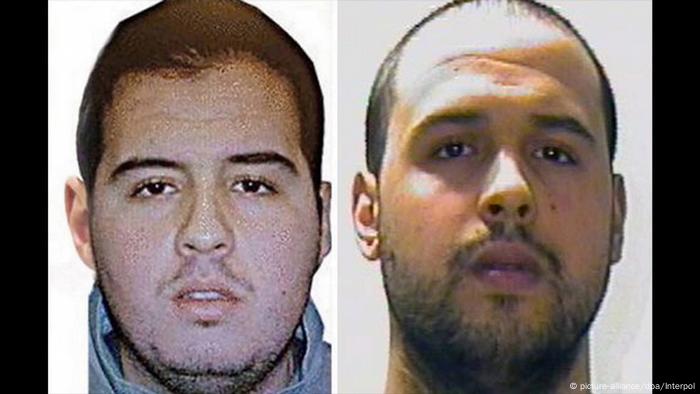 Prosecutors are yet to officially name the third suspect. However, police sources told multiple news agencies that it was Najim Laachraoui, as first reported in Belgian media. The Moroccan-born Laachraoui was already under investigation as a possible bomb-maker for the Paris attacks in November.
The police also asked the public for help in the manhunt for the fourth suspect, who has not been identified.
The fourth man allegedly left an inactivated bomb in the terminal area and ran out.
"His bag contained the most significant explosive charge," federal prosecutor Frederic Van Leeuw said. "Shortly after the arrival of the army's bomb disposal unit, this bag exploded because of the explosives' great instability. Luckily, no one was injured thanks to the professionalism of the participants."
Bomber's last will found
Talking to reporters in Brussels, prosecutor Van Leeuw said that the taxi driver who took the bomber to the airport led the authorities back to their hideout Brussels' Schaerbeek district.
The police found 15 kilograms (33 pounds) of TATP high explosives, detonators, and a suitcase full of nails and screws in the apartment.
Also, the authorities found a will of Ibrahim El Bakraoui on a computer he dumped near in the area.
Prosecutors outlined some details from the diary on Wednesday, saying El Bakraoui described himself as "always on the run, not knowing what to do anymore, being hunted everywhere, not being safe any longer." They said the suspect also wrote of fears that "if he hangs around, he risks ending up next to" suspected Paris bomber Salah Abdeslam in a prison cell. Abdeslam was arrested on Friday in Brussels, prompting speculation that attackers might have brought their plans forward, fearing arrest.
Also on Wednesday, Turkish authorities announced that Ibrahim El Bakraoui was captured on the Turkish-Syrian border and deported to the Netherlands in July.
"Belgium ignored our warning that this person is a foreign fighter," Turkish president Tayyip Erdogan said.
Time to 'get serious'
Public transport largely resumed in Brussels on Wednesday, with soldiers checking passenger bags at subway entrances. Travelers faced delays and disruptions, however. The country observed a minute of silence at noon local time.
Belgian Prime Minister Charles Michel attended a memorial event at the European Commission headquarters with King Philippe, EU Commission President Jean-Claude Juncker and French Prime Minister Manuel Valls.
Commenting on the attacks, Valls urged EU members to invest into manpower and technology to keep people safe.
According to Valls, "EU nations will have to invest massively in their security system" in the coming years.
EU Migration and Home Affairs Commissioner Dimitris Avramopoulos echoed the sentiment, calling on states to share more information with EU police agency Europol.
"It's beyond time to get serious about security," he said.
Justice and interior ministers from EU states are set to hold a crisis meeting in Brussels on Thursday.