The airport on Indonesia's resort island of Bali will remain closed for a second day as ash continues to gush from the nearby Mount Agung volcano, an airport spokesman said Tuesday.
Ngurah Rai International Airport was closed on Monday after authorities warned that the volcano risked a major eruption at any moment.
Read more: Mount Agung volcano prompts mass evacuation order
Some 400 flights at Ngurah Rai International Airport were cancelled on Monday
"The Volcanic Ash Advisory shows that the plane routes have been covered by volcanic ash, this is dangerous for the flights," said Indonesian AirNav official Wisnu Darjono.
The airport's closure has grounded hundreds of flights and stranded thousands of tourists on the island.
Volcanic ash, which poses a deadly threat to aircraft engines, has been pouring out of the volcano since Sunday.
It has since reached a height of about 9,000 meters (around 30,000 feet).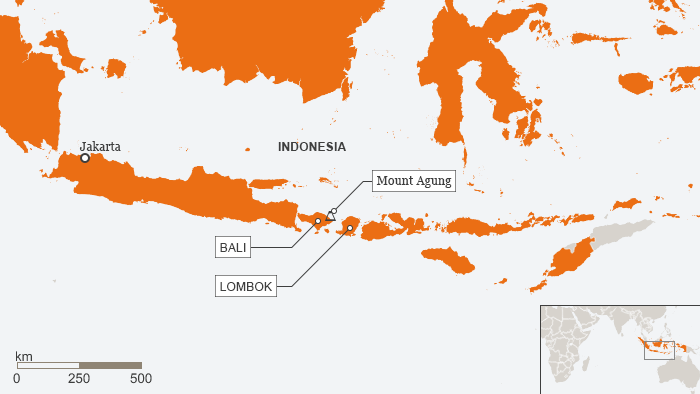 Alert level at maximum
Earlier, authorities raised alert levels to maximum and widened the exclusion zone around the volcano from 7.5 to 10 kilometers (6.2 miles).
Read more: Why an eruption of Bali's Mount Agung is so dangerous
Around 40,000 people have fled their homes, and authorities have ordered up to 100,000 people to evacuate the surrounding area.
Despite the risk of an imminent eruption, the international airport on the neighboring island of Lombok reopened on Tuesday. Authorities closed the airport on Sunday after ash entered the island's airspace.
amp/cmk (dpa, AFP)