The chairman of the eSports Integrity Coalition has called on national and international anti-doping organizations to provide more support in the battle against performance-enhancing drugs. Speaking at the recent ESL One tournament in Cologne, Ian Smith branded the procedures currently used for testing players as "hopelessly inappropriate." The assertion came amid an ongoing campaign to enhance the public perception of eSports.
The World Anti-Doping Agency (WADA) has long struggled to get to grips with the problem in the world of competitive gaming. Banned substances, such as Ritalin and Adderall, may be a world away from the steroids and growth hormones that infiltrate "real" sports, such as cycling or athletics, but they are just as capable of providing players with a competitive advantage. Often administered to patients who suffer from attention deficit hyperactivity disorder (ADHD), these drugs are known to improve concentration and reflexes, and eSports officials fear the ongoing controversy is derailing aspirations to make eSports a "real sport" in terms of widespread public perception.
Doping issue blown open
Accusations of doping have plagued eSports since professional Counter-Strike player Kory "Semphis" Friesen admitted in a 2015 interview posted on the Landers Cstrike YouTube channel that he and his Cloud9 teammates had taken Adderall before a tournament in Katowice, Poland. In response, The Electronic Sports League (ESL), which organizes many of the world's biggest eSports tournaments, announced the introduction of stricter anti-doping measures at future events.
The ESL subsequently released a list of banned substances, in accordance with the rules set out by WADA, and Germany's National Anti-Doping Agency (NADA) warned that any player caught using any of them would be punished. WADA echoed the warning and pledged to monitor eSports "around the clock."
Since then, however, eSports organizers have been frustrated at the lack of anti-doping officials at ESL events. The list of banned substances has also caused confusion, with individual ingredients listed as opposed to the drugs in their packaged form. Players can also circumvent some stipulations with a doctor's note, similar to a therapeutic use exemption for athletes in other sports.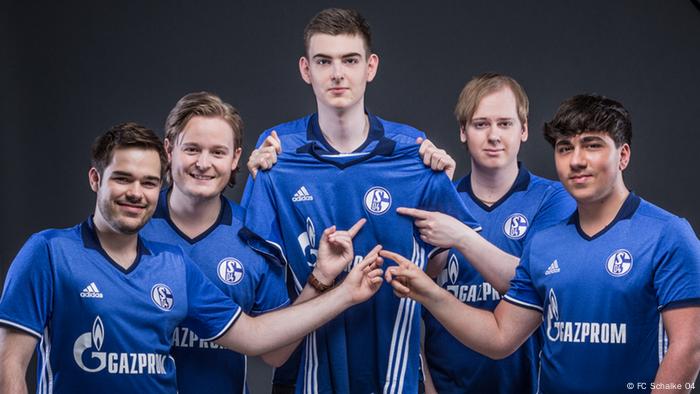 Bundesliga club Schalke's eSports team competes primarily in FIFA and Pro Evolution Soccer
Absence of independent regulation
Another cause for concern is the fact that when it comes to doping in eSports, there is still no independent regulation. Apart from the ESL, which specializes in League of Legends and Counter-Strike events, eSports teams are self-regulating. Among them is Bundesliga club Schalke's eSports team, which competes primarily in FIFA and Pro Evolution Soccer.
"We perform a medical with each player," Tim Reichert, Head of eSports, Schalke 04, said. "This includes blood tests. It's not quite as in-depth as the medicals that our professional footballers receive but the test is very extensive."
Players who test positive for any banned substance in the medical that they receive as part of the process of joining the club are rejected. Reichert regards this policy as a matter of sporting integrity.
"We are so used to testing in football, which is something that has paid off in the past 20, 30 years. That's why I see it as a useful procedure in eSports; a reputation for doping would be incredibly negative. It just makes sense to take samples."
An admirable stance, perhaps. But without a central governing body ensuring that all teams adhere to the same regulations, who's to say how level the virtual playing field truly is?
Support from NADA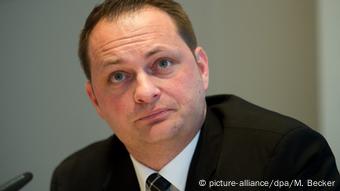 NADA's Lars Mortsiefer
Germany's NADA believes that a clearer focus on education and transparency is required, with officials and participants made aware of exactly what is and isn't banned.
"We support the ESL in education and doping prevention," NADA CEO Lars Mortsiefer said in a recent interview with DW. "NADA can help eSports implement these anti-doping rules, but it can only happen when a clear set of rules has been created."
From the point of view of the eSports Integrity Coalition, this would amount to be a welcome step forward in the quest for wider sporting acceptance.