Susanne Osthoff, the German archeologist who was abducted in Iraq and released after 24 days in captivity, has said a group linked to al Qaeda's leader in Iraq, Abu Musab al Zarqawi, was behind her kidnapping last month, as a report Thursday said she is planning to return to the country.
"I was informed who it was, namely a group linked to Abu Musab al Zarqawi's group," Osthoff, 43, told ZDF public television about her abduction with her Iraqi driver on November 25.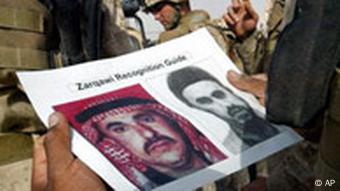 Abu Musab al Zarqawi, the head of al Qaeda in Iraq, has a $25 million price on his head
Osthoff, speaking from Doha and dressed in a yashmak or black veil covering all but her eyes, described the psychological terror she experienced during her 24-day captivity. "You do not have any feelings any more because you are on the verge of death," Osthoff said.
Osthoff "lucky to be alive"
She said that she was kept bound part of the time and that she was lucky to be alive.
"If there were no mercy in Arabia, I would have been eliminated after an hour in the trunk (of the kidnappers' car) and then tossed in the canal," she said.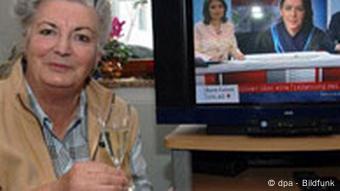 Ingrid Hala, Osthoff's mother, celebrated her daughter's release but has reportedly not heard directly from her since.
She was freed on December 18 and has reportedly not been in direct contact with her family in Germany, who made frequent media appearances during her ordeal to demand her release.
The remarks appeared to contradict an interview she gave Monday to Doha-based satellite channel al Jazeera in which she said her kidnappers were not criminals and had only demanded humanitarian aid for Sunni Arab regions.
She had described her captors as "poor people" and that she "cannot blame them for kidnapping her, as they cannot enter (Baghdad's heavily fortified) Green Zone to kidnap Americans."
Conflicting reports of Osthoff's future intentions
Meanwhile, the German daily Die Welt said that Osthoff was currently in Jordan and was planning her return to Iraq.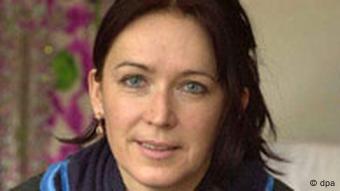 Osthoff has denied remarks about returning to Iraq which were accredited to her.
Asked by ZDF if it was indeed her intention to head for Iraq, Osthoff replied: "That's a lie, I have the cassette here ... I have never said that, I wouldn't do so to such a dumb question and it has never been asked by the Arabs."

ZDF broadcast excerpts from the al Jazeera interview, in which Osthoff gives few direct answers and digresses at length.
The Die Welt report suggested that if she were to return to Iraq then the 900-kilometer (560-mile) journey from Amman in Jordan to Baghdad, notoriously dangerous due to roving bands of thieves and kidnappers, would be avoided and that an alternative would be to enter the country via Syria.
But the newspaper reported that the government in Damascus had said that while Osthoff, a Muslim convert and fluent Arabic speaker, would be welcome in the country she would not be permitted to cross the border into Iraq.
Foreign Ministry angered at rumors of a return to Iraq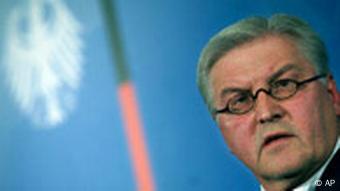 Steinmeier is said to be livid over reports of Osthoff's return.
Speculation that Osthoff might return to Iraq has met with outrage in Germany and Foreign Minister Frank-Walter Steinmeier has explicitly called on her not to return to the strife-ravaged country.
It is unclear whether Germany paid a ransom for her release but many officials have noted the expense of the effort to free her, including the establishment of a round-the-clock crisis team operating at the foreign ministry.