More than 70 people have been killed across Afghanistan in multiple suicide and gun attacks on Tuesday, according to officials.
In the southeast city of Gardez, capital of the Paktia province, a massive blast and hours-long battle between militants and security forces at a police training center left at least 41 dead and nearly 200 injured, according Afghanistan's interior ministry.
Read more: Resurgent Taliban and a government in disarray
"At first a suicide bomber detonated a car filled with explosives near the training center, making way for a number of attackers to start their assault," the ministry said in a statement.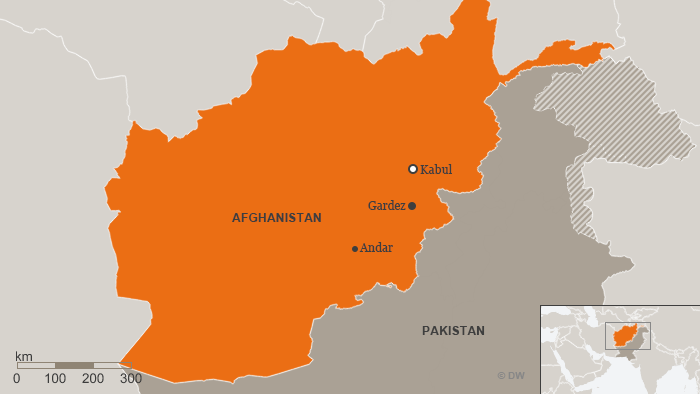 'Biggest terrorist attack'
In the neighboring province of Ghazni, a suicide attack and subsequent assault left 25 security personnel and five more civilians dead.
A reinforcement convoy headed to Andar was also ambushed, leaving up to seven security forces dead, according to security officials.
Read more: US-Canadian couple released from Taliban's Haqqani network
Afghanistan's Deputy Interior Minister Murad Ali Murad said the assaults across the country marked the "biggest terrorist attack this year."
The Taliban militant group claimed responsibility for both attacks. The militant group was driven from power in 2001 by US-led NATO forces after which it launched a vehement military offensive against foreign and government forces.
ls, dj/msh (Reuters, AFP, AP, dpa)