When the city of Frankfurt announced that Judith Butler was to be awarded the Adorno Prize for her outstanding contribution to philosophical thought, a particularly vicious war of words broke out between Butler and her critics.
A professor of rhetoric and comparative literature at the University of California, Berkeley, Butler is most well-known for her philosophical works on gender and queer theory, including "Gender Trouble: Feminism and the Subversion of Identity" (1990) and "Undoing Gender" (2004).
More recently, though, Butler has also made a name for herself as a prominent political activist and critic of Israeli political policy in the Middle East. She is a vocal proponent of the Boycott, Divestment and Sanctions (BDS) movement for non-violent punitive measures against Israel.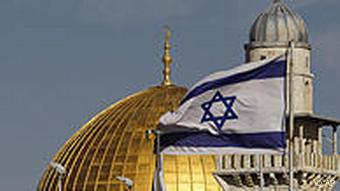 Butler is an outspoken critic of Israeli political policy in the Middle East
War of words

Awarded every three years, the Adorno Prize recognizes outstanding achievement in the fields of music, literature, philosophy and film in honor of German philosopher and theorist Theodor W. Adorno.
It was announced on May 31 that Butler would receive the prize, and the city of Frankfurt officially bestowed it upon her on September 11. In a lengthy and scathing attack on the decision, published in the Jerusalem Post on August 26, members of the Jewish community, academics and commentators expressed their outrage, condemning in particular Butler's open support for the BDS movement.
Gerald Steinberg, a professor of political science at the Bar-Ilan University in Ramat Gan, described the BDS campaign as "the modern embodiment of anti-Semitism." "Butler is one of a tiny number of token Jews who are used to legitimizing the ongoing war against Israel, following a dark practice used for centuries in the Diaspora," Steinberg wrote.
Stephan Kramer, general secretary of the Central Council of Jews in Germany, deplored the decision to award the Adorno Prize - given in honor of a philosopher forced to flee the Nazi regime because of his own Jewish heritage - to what he referred to as a "known hater of Israel." Awarding the prize to Butler could not be considered a "mere mistake," Kramer said.
Monopolization and demonization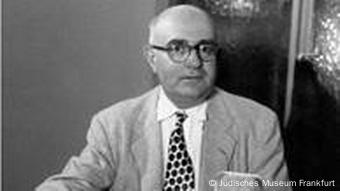 Critic of nationalism: German philosopher Theodor Adorno
Butler, a Jewish American of Russian and Hungarian descent, issued a written response to her critics in a lengthy article published on the anti-Zionist Jewish news website Mondoweiss. Clearly hurt by the criticism leveled against her, Butler denounced the attacks as a "silencing tactic."
"It is untrue, absurd, and painful for anyone to argue that those who formulate a criticism of the State of Israel is anti-Semitic, or, if Jewish, self-hating. Such charges seek to demonize the person who is articulating a critical point of view and so disqualify the viewpoint in advance," Butler wrote. She also accused her detractors of trying to monopolize the right to speak in the name of Jews.
A particular bone of contention has been Butler's comments on Hamas and Hezbollah made at a teach-in against war in 2011, where she said, "understanding Hamas/Hezbollah as social movements that are progressive, that are on the left, that are part of a global left, is extremely important."
In her spirited written riposte, Butler argued that the meaning of her comments had been taken out of context and badly distorted. A supporter of non-violent resistance, Butler wrote that she does not endorse Hamas or Hezbollah. "For me, given the history from which I emerge, it is most important as a Jew to speak out against injustice and to struggle against all forms of racism," Butler concluded.
'Complex and differentiated'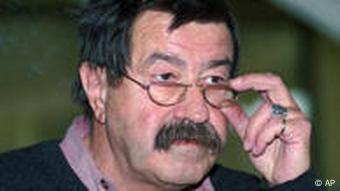 Günter Grass faced a vicious backlash for his criticism of Israel
Austrian author Marlene Streeruwitz, one of the Adorno jury members, defended the decision to award the prize to Butler. She described how she was astounded by the furor, which she deemed an outright "denunciation" and praised Butler's "complex and differentiated attitude to the world."
Meanwhile, Frankfurt's head of cultural affairs, Felix Semmelroth of the Christian Democratic Union (CDU), backed the board of trustees' decision, calling Butler "one of the key thinkers of our time." The current criticism leveled against the conferral was "understandable, but unjustified," he said.
Butler is not the only critic of Israel to have endured a trenchant critical backlash. In March, German writer and Nobel Prize-winner Günter Grass also sparked a wave of controversy with his poem, "What Must Be Said," in which he called Israel a threat to world peace.
Amid the uproar, Grass expressed his frustration that criticism of Israel is often equated with anti-Semitism.
The decision to award Butler the Adorno Prize comes at an unusually sensitive period in post-war German-Jewish relations. In June, a court ruling in Cologne deemed that the circumcision of young boys amounted to "causing criminal bodily harm," provoking uproar among both Jewish and Muslim communities in Germany and abroad. Earlier this month, however, the state of Berlin deemed circumcision legal on religious grounds.
Critique of nationalism
Born in Frankfurt in 1903, Theodor Adorno had a complex relationship to his own Jewish identity. As a prominent member of the Frankfurt School of critical theory with close ties to thinkers such as Max Horkheimer, Ernst Bloch and Walter Benjamin, Adorno was one of the foremost philosophers on the aesthetics, music and mass culture of his generation.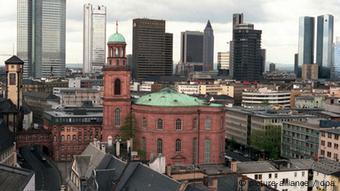 The prize will be awarded at St. Paul's Church in Frankfurt
A determined critic of fascism, Adorno went into exile from Germany in 1934. In "Cultural Criticism and Society" (1951), Adorno famously wrote, "To write poetry after Auschwitz is barbaric," a sentiment he would later reject. He remained deeply suspicious of all forms of nationalism throughout his life.
Upon his return to post-war Germany, Adorno was a university professor in Frankfurt from 1949 until his death in 1969. In his honor, the city has awarded the Theodor W. Adorno Prize, endowed with 50,000 euros ($63,000), on September 11 - Adorno's birthday - every three years since 1977. Previous winners include Jürgen Habermas (1980), Jean-Luc Godard (1995), Jacques Derrida (2001) and Alexander Kluge (2009).
Butler received the Theodor W. Adorno Prize on Tuesday at St. Paul's Church in Frankfurt am Main. Several dozen pro-Israel activists protested in front of the church during the ceremony, while a counter-demonstration in support of Butler occurred there as well.
During a speech at the ceremony in memory of Adorno, Felix Semmelroth emphasized that criticism was "for him, for Adorno - and I think also for Judith Butler, as she has repeatedly made clear in the past few weeks -, a rejection of violence."