One of the most convenient routes is to follow the Roman road which snakes between the sloping vineyards along the scenic banks of the Moselle River (Mosel in German).
Thanks to an efficient network of cycle routes, including the "VeloTour Mosel," exploring the lush valleys and picturesque region by bike is an experience that isn't only reserved for the iron-limbed.
History at your fingertips
Steeped in ancient history, the Moselle region was under Roman rule for the first five centuries A.D., and the traces are still visible today.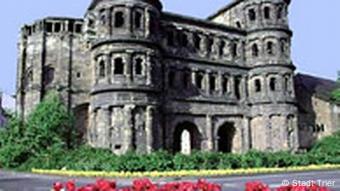 Trier, Germany's oldest city, was the capital of the western Roman Empire. Today, it contains the largest collection of ancient Roman buildings outside of Rome, with the remains of its amphitheater, landmark Roman gate and wall -- the Porta Nigra (photo) -- still attesting to its glory days as "Roma Secunda."
Visitors can admire the town's impressive basilica, used in the early 4th century by Emperor Constantine as an audience hall and throne room; explore the expansive ruins of the Imperial Baths, remodeled during the 4th century as a barracks for more than 1,000 soldiers; and investigate the foundation of Germany's oldest bridge, then as now a gateway to the Moselle vineyards first established by the Romans.
The wine talking
Along with the last vestiges of Roman rule, the region's best-known features are its fairytale castles, pretty villages with half-timbered houses, folklore and legends.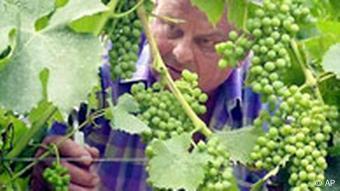 Another local highlight is, of course, the wine. Connoisseurs can stay overnight on one of the region's many wine estates, where they can sample a product that's been cultivated here since the second century. The Saar-Ruwer is a wine-producing area with a worldwide reputation.
So when all that peddling gets too much, there'll always be a shady veranda to retreat to with a glass of chilled Riesling.