Africa's biggest football tournament, the 2017 Africa Cup of Nations (AFCON), kicks off on January 14 in Gabon. The Zimbabwe Warriors are in Group B, where they will face Algeria, Tunisia and Senegal. The three teams are among the top 40 in the world ranking of the international football federation FIFA. Zimbabwe is number 102 out of a total of 205 football playing nations.
But the Warriors want to live up to their name. The players at the training camp in Zimbabwe's capital Harare are betting on confidence and team work, even though they know that the odds are against them. Zimbabwe's captain Willard Katsande told DW that the team is ready to face the best in Africa, in spite of being told that its prospects are poor: "We are ready. We know what it takes to be there, and we know our opponents and the importance of this tournament. We know what we want to achieve and the stakes. We are focused as a team and as a country. I think we are ready to leave a mark."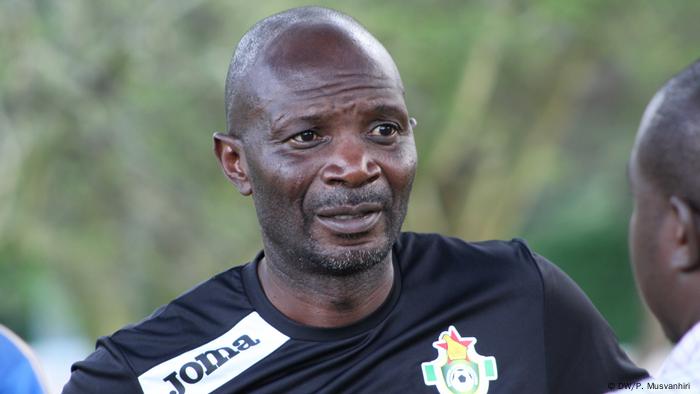 Coach Callisto Pasuwa believes in his team
Yes we can
Despite a lack of adequate preparation time and friendly matches, Zimbabwe Warriors' coach Callisto Pasuwa is also confident that his team is not going to be a sideshow at the AFCON tournament: "As Zimbabweans we have the talent to match all the best players in Africa. It does not matter that we are playing against giants." Coach Pasuwa is asking his players not to sell themselves short. "Have confidence that you can do it," he keeps telling them.
At the training camp, the players are testing their limits in order to make it through to the final selection. Coach Pasuwa is expected to name his definitive team this week. Zimbabwean defender Costa Nhamoinesu, who plays for a Czech club, told DW that his team mates must not lack in self esteem: "We did not qualify by chance. We worked for it. We are going to work for positive results and possibly go all the way."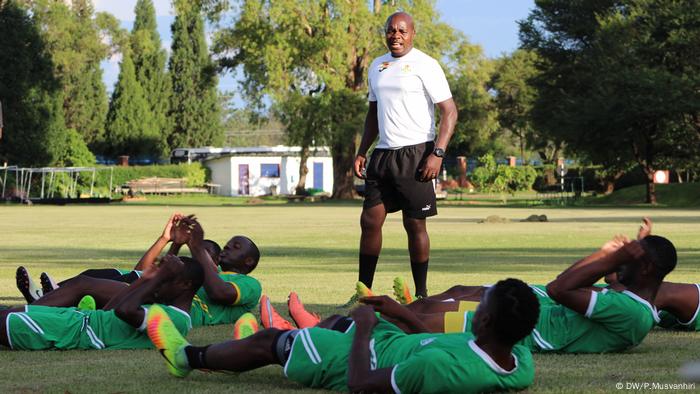 The Warriors are training hard for the fight ahead
Shortsighted policies
On a more sober note, football analyst Bekimpilo Nyoni sees some problems. Nyoni laments the lack of a strategy in Zimbabwe to train players from a very young age. This, he said, has affected the country's chances in international tournaments in a negative way: "We seem not have a development plan where we can say, maybe we start from developing players from under 17 and see them progressing up to the national team." Things are being left to chance, he said:. "It is like an accident, we do not really prepare for it. This is what is lacking. The administrators have to improve on this."
Gabon is only the third AFCON appearance for the Zimbabwe Warriors since the tournament started in 1957, the other two were in 2004 and 2006. In both occasions, the team didn't get past round one.