Three young filmmakers from Germany were among this year's winners of the "Student Oscars" presented by the Academy of Motion Picture Arts and Sciences on Monday.
Among the nominations for the best "Foreign Narrative" went respectively to the films "Invention of Trust" by Alex Schaad from the University of Television and Film Munich, and "Am Ende der Wald" ("Where the Woods End") by Felix Ahrens from the Film University Babelsberg KONRAD WOLF. Also nominated was Klara Kochanska from Poland for her film "Tenants."
The short film "Ayny" by Ahmad Saleh, who studies at the Academy of Media Arts Cologne was nominated in the category "Foreign Animation," which was presented for the first time ever this year. Also new this year is the "Foreign Documentary" category.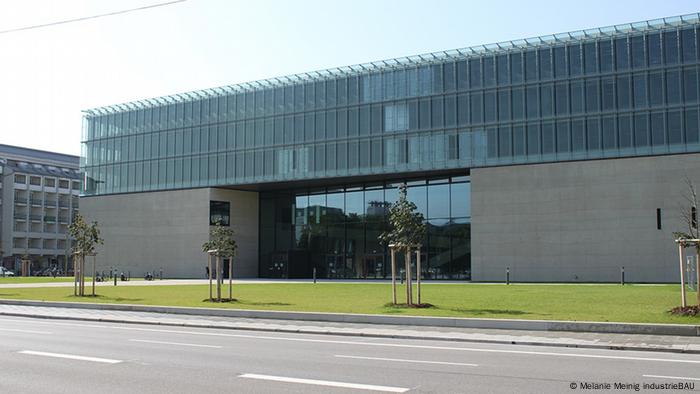 The film school in Munich has trained a number of talents in the German film scene
Famous previous winners
A record 1,749 films were entered this year from 286 US and 95 international film schools and universities, with 17 students winning prizes overall.
The prizes will be presented on 22 September in Beverly Hills.
The Student Academy Awards competition has taken place since 1972. Former winners inclued John Lasseter ("Toy Story"), Robert Zemeckis ("Back to the Future," "Forrest Gump"), Spike Lee ("Malcolm X"), Cary Fukunaga "Sin Nombre" and Pete Docter (Monsters, Inc.).
Last year, gold and silver in the sole "Foreign Film" category also went to students from German film schools, with Ilker Catak from the Hamburg Media School coming first with the film "Fidelity" and Dustin Loose from the Filmakademie Baden-Württemberg reaching second place with "The Last Will." Patrick Vollrath, who also comes from Germany but directed his film while studying at the Filmakademie in Wien in Austria, received bronze for "Erledigung einer Sache" ("Everything Will Be Okay").