Lawyers for Julian Assange, controversial founder of the whistleblowing website WikiLeaks, convinced a London court on Tuesday to grant him bail pending a decision on whether to extradite him to Sweden to face charges of sex crimes.
Judge Howard Riddle granted Assange release on a 200,000-pound (236,000 euros, $315,000) bail ahead of another hearing on Jan. 11, but his release was delayed as prosecutors representing Sweden said they would appeal the decision. Riddle ordered Assange to remain in custody until a new hearing is held within 48 hours.
Several of Assange's supporters have offered to pay his bail for him. He would have to wear an electronic tag to monitor his location as part of the conditions of his release.
Earlier in the day Assange relayed a message through his mother Christine, who reportedly traveled from her native Australia to be with her son, saying his "convictions are unfaltering" and that he remains "true to the ideals" he has expressed.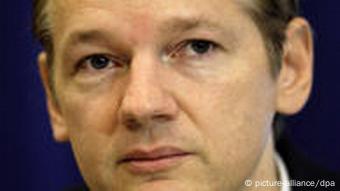 Assange gave himself up to police on December 7
"These circumstances shall not shake them," he said. "If anything, this process has increased my determination that they are true and correct."
Assange has said the sex charges in Sweden are fabrications designed to silence him and his organization, and that they stem from a dispute over "consensual but unprotected sex."
Visa, MasterCard and Paypal criticized
In the statement, Assange also criticized major finance companies Visa, MasterCard and Paypal for suspending payments to his WikiLeaks site, claiming they were under US control as "instruments of foreign policy." He called on the world "to protect my work and my people from these illegal and immoral acts."
Last week Internet activists managed to shut down the Visa and MasterCard sites as well as that of the Swedish government in protest to their perceived obstruction of WikiLeaks's operations.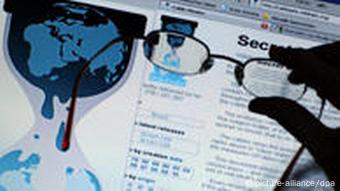 WikiLeaks said it would release the remainder of the 250,000 diplomatic cables
WikiLeaks has denied any involvement in the attacks or contact with the activists.
Anger in Washington
WikiLeaks has caused anger in Washington by publishing sensitive US diplomatic cables, and has pledged to make public all the 250,000 embassy documents it has obtained.
Assange and his lawyers have voiced fears that US prosecutors may intend to indict him for espionage after the WikiLeaks website published the documents.
Even if he is cleared of the sexual assault charges, he may soon be in the dock facing a completely different set of accusations.
Authors: Andrew Bowen, Timothy Jones (AFP, Reuters, dpa)
Editor: Michael Lawton