In its annual World Drug Report issued on Thursday, the UN Office on Drugs and Crime (UNODC) said there were now more than 29 million people suffering from drug use disorders worldwide, well up on the 27 million reported a year ago.
UNODC said the rise resulted in part from an increased consumption of heroin in North America and some parts of western and central Europe.
"Heroin continues to be the drug that kills the most people and this resurgence must be addressed urgently," said Yury Fedotov, the head of UNODC, in the report.
The report said that heroin was still plentifully available across the world despite a 38-percent fall in global opium production, with traffickers building up massive stockpiles over the past few years from previous bountiful harvests. It said customs in Italy and France had recorded higher numbers of seizures, pointing to a rise in heroin shipments to Europe.
Some 17 million drug users are addicted to opiates, which include heroin, opium and morphine. The UNODC report said opium-derived substances continued to pose the greatest threat to health among the major drugs.
Asia remained the world's largest market for opiates, the report said, with an estimated two-thirds of all users living in that region.
However, the report showed cannabis as remaining the most commonly used drug across the world.
'Unacceptable deaths'
Although the number of drug-related deaths has remained stable since 2014, when some 207,000 such fatalities were reported, the UNODC website described the figure as "unacceptable," saying such deaths were preventable if adequate measures were taken.
However, in a positive development, the UN agency said the global cocaine market appeared to be "shrinking," with consumption in the US and Europe continuing to fall despite a massive increase in output from Colombia, the world's top coca producer.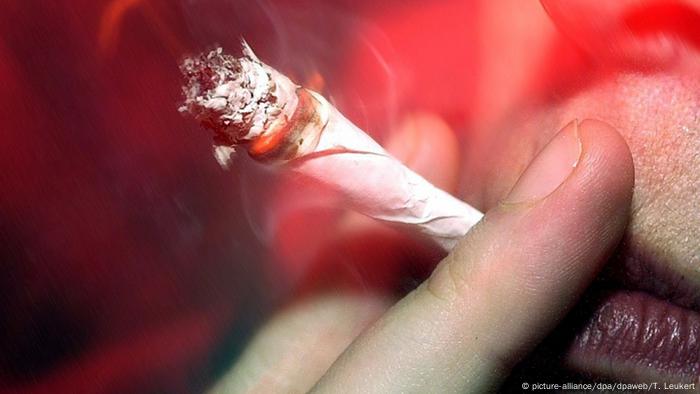 Cannabis remains the most popular drug
The report also highlighted connections between drug addiction and social problems such as poverty and violence.
It comes on the heels of a UN General Assembly special session on the world drug problem (UNGASS) in April, which came up with several recommendations for concrete action.
"By providing a comprehensive overview of major developments in drug markets, trafficking routes and the health impact of drug use, the 2016 World Drug report highlights support for the comprehensive, balanced and integrated rights-based approaches as reflected in the outcome document which emerged from the UNGASS, " UNODC head Fedotov noted.