Though rumors had been circulating for a few days, the Internet bang really began with a video-embedded tweet from American director David Lynch:
The tweet was followed by lots of excitement by fans - many of whom were, due to the show's original 1990 release, over the age of 30 by default.
For German fans of the cult show, news of a third season in 2016 is fantastic. But it also brings back eerie memories of the early 1990s - and arguably the worst TV spoiler in German history.
Who killed Laura Palmer?
Twin Peaks first appeared on U.S. television in April 1990, with its second and final season wrapping up by June 1991.
For Germans, it took another three months for a dubbed version of the pilot and for the first season to appear on television. It was licensed by TV network RTL plus (now known simply as RTL), and the show had lower-than-expected ratings.
In part, those low ratings were later credited to its less-than-optimum 9:15 p.m. slot on Friday nights. More importantly, it was the result of an infamous act of TV transgression.
Just weeks after the show's September 1991 rollout, rival broadcaster Sat 1, as part of its videotext news segment, simply told German viewers the answer to the show's central mystery: "Who killed Laura Palmer?"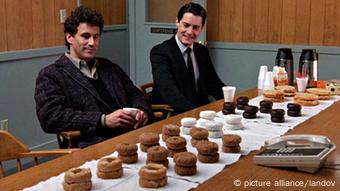 Kyle MacLachlan's character was known for eating cherry pie and drinking black coffee
Palmer was the high-school prom queen found slain in the pilot episode. For English-language audiences, that riddle was not solved until midway through season two. In Germany, Sat.1 even included an explainer text as to why the perpetrator had committed the heinous crime.
For German fans only just being drawn in by the show's cast of quirky and disturbing characters - by its wooded setting or dream-like storytelling and cinematography - the tension was released far too early, and ratings plummeted.
After showing just 21 of 29 episodes, RTL pulled the plug on Twin Peaks. The final eight episodes of were broadcast on rival network Tele 5.
Enter Showtime - not Netflix
Today, a season three spoiler also looks likely.
While the exclusive rights to the show's third season are a coup for American premium television network Showtime, the company has no presence in Germany.
Netflix, by comparison, has recently made inroads in the German market against established rivals Lovefilm (Amazon.com) and French-owned Watchever and is now - at least in theory - capable of simultaneous, subtitled releases in countries throughout the world.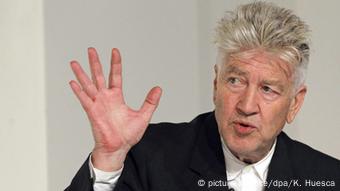 What does director David Lynch have up his sleeve this time?
Showtime, then, will likely license Twin Peaks' third season to a German television network, raising the specter of yet another months-long gap between the show's US release and its dubbed equivalent on German television.
In response to a DW query, a Showtime spokesperson reiterated that Twin Peaks is owned by Lynch/Frost Productions and that the limited series will be produced for and aired by Showtime in the US - but declined to give specific details about the show's distribution in Germany.
While it's unlikely that the delay will lead to a second television gaffe of equal proportions, it raises the far more likely possibility that social media will do the rest.
Twin Peaks is, after all, a show shrouded in mystery, known for gratifyingly late revelations and, until those revelations happen, for being a source of incessant speculation and commentary.
So until Showtime enters the German market or finds a way to release Twin Peaks' third season simultaneously in the US and Germany, here's one person who'll be undergoing a 2016 social media #TwinPeaksBlackout.