In Spain, as in most other countries, social networking sites such as Facebook have been runaway hits. But for younger Spaniards, another site dominates the market: Tuenti.
Last week, the company announced it had reached 12 million registered users, with three million new sign-ups during the last year alone.
The company has grown enormously in recent years, thanks to a team of creative minds from both Spain and the United States. Tuenti can boast almost 200 million chat messages every month - and the company said 15 percent of Spain's online traffic passes through the site.
A key to that success has been Tuenti's ability to attract young users through an invitation-only model. That exclusivity is hinted at in the name: "Tuenti" is short for "tu entidad," or "your entity" in Spanish.
"Our advantage is that we've always had a much more closed model and very socially focused, so the website has always been invite-only," said Erik Schultink, the company's chief technology officer, in an interview with Deutsche Welle.
He said the site offers users more of a say in how they appear online, something that appeals to young people, in particular.
"[They're] forming their identity and want to have more control over it, specifically," Schultink added.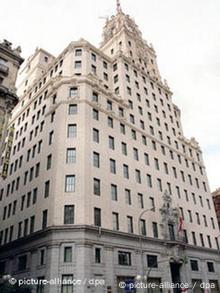 Telefonica bought a majority stake in Tuenti
A social network for Spain
Since its founding in 2007, the social network has been aimed very squarely at Spaniards. Until recently, users could only list their home as within Spain's borders - meaning that unlike Facebook, it has not gone global.
But the company is entering a key phase. In recent months, Tuenti opened a second office in Madrid and a new center in Barcelona, and doubled its staff.
The social network also launched its own mobile phone operator for Tuenti users, the logical result of Telefonica's buyout of the company last year. The Spanish telecoms giant bought a majority stake in the company for 70 million euros ($95 million).
With Telefonica looking to expand its activities in Latin America, there is speculation that Tuenti is also planning to spread its wings abroad.
But Telefonica has been going through its own upheavals. The company has said it will lay off more than 6,000 employees by 2013, amid Spain's economic difficulties. Last month, the firm also announced a major restructuring, which included opening a new base in London to supervise digital activities.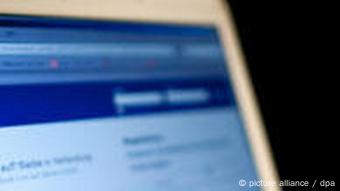 Tuenti has positioned itself as an exclusive alternative to Facebook for young Spaniards
'Buy-out syndrome'
Tuenti insists that Telefonica is not involved in day-to-day management of the social networking site, but not everyone agrees.
Enrique Dans, a professor of information systems at Madrid's IE Business School, raised the possibility that Tuenti is struggling to maintain its own identity.
"It's really hard to survive the 'buy-out syndrome," he told Deutsche Welle. "You get bought, your culture changes, you get new executives all over the place, et cetera, and sometimes it takes two years, maybe three years, to recover from that."
Both as a blogger and IT professor, Dans said he used to enjoy following Tuenti's progress, but things have changed.
"From the moment Telefonica bought it, I don't see it (as) that interesting any more."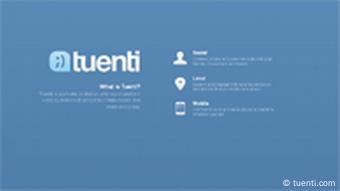 Tuenti now boasts some 12 million registered users
Moving abroad
As Telefonica looks as further expansion, its involvement in Tuenti suggests that the social network site could also look beyond Spain's borders. Yet Tuenti has said any move in that direction would come organically, rather than as the result of a concerted push.
The company also has major competition on the international market. Facebook is already the world's largest social network.
But Julian Villanueva, a professor at Madrid's IESE business school, argued that Telefonica's muscle in other countries - particularly Latin America - would make expansion overseas a logical step for Tuenti.
"The same way that in Spain, Tuenti has had a lot of success, it could replicate that success with the help of Telefonica in these other countries," Villanueva said.
But can Tuenti maintain its invitation-only model while expanding?
Villanueva is optimistic - though as the company faces social networking monoliths like Facebook, it might not win in terms of sheer size. But when it comes to providing a quality user experience, the company could give its biggest rivals a run for their money.
"Bearing in mind that Telefonica has millions of clients in Latin America, I think that, yes, it could make an impact there," he said.
Author: Guy Hedgecoe (arp)
Editor: Cyrus Farivar