Quaffing hard alcohol is hardly a healthy pastime, but absinthe, or "the Green Fairy," did no more damage to 20th-century drinkers than other spirits of the day, a team of scientists reported this week.
Imbibers once claimed the wormwood liqueur could trigger hallucinations or epileptic fits. The Dutch painter Vincent van Gogh is supposed to have cut off part of his own ear under its influence.
"Its psychoactive effect is just a fairy tale," said scientist Dirk Lachenmeier of the CVUA laboratory in Karlsruhe, Germany.
Wormwood exonerated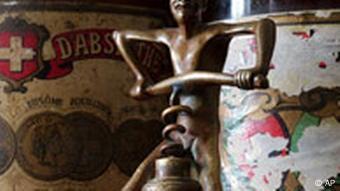 Absinthe was banned in Europe for decades
German researchers worked with US and British colleagues to test the level of thujon in 100-year-old bottles of absinthe. Thujon, a chemical found in wormwood, was the substance blamed for causing psychotic episodes.
The research found that absinthe contained only minimal levels of thujon and that the psychoactive effects were also questionable. The scientists said in the Journal of Agricultural and Food Chemistry that the thujon level in 13 of the century-old bottles they opened averaged 25.4 milligrams per liter.
That's below the level of 35 milligrams of thujon per liter allowed under European Union regulations.
Absinthe wins official approval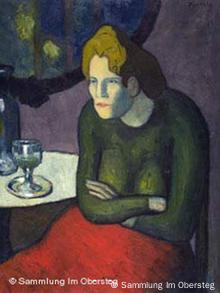 Absinthe drinking was memorialized in art
Absinthe was all the rage in the 19th and early 20th centuries and was linked with artists and bohemians. Such luminaries as the French poet Arthur Rimbaud, the Irish literary giant Oscar Wilde and the British philosopher and writer Aleister Crowley were said to be devoted absinthe drinkers.
The association of absinthe with non-establishment figures led to criticism from social conservatives. In the end, absinthe shouldered the blame for all kinds of misbehavior.
A critic at the time said absinthe "makes you crazy and criminal ... and has killed a thousand French people."
Absinthe was banned in Europe for much of the 20th century and considered a dangerously addictive, psychoactive drug.
Absinthe is often pale green in color -- whence the Green Fairy moniker -- and is diluted with water and sweetened with sugar before drinking. France banned absinthe in 1915 and Germany did likewise in 1923.
In Europe, the ban was lifted in 1998. In the last decade there has been a boom in absinthe, which is widely available at cocktail bars throughout Europe.