For thousands of childless couples in Western Europe and North America, the dream of adopting a Romanian child is over. For the estimated 50,000 children still languishing in Romania's orphanages, their chances of finding a family have shrunk considerably.
But the European Union said the new law banning foreign adoptions is meant to better protect Romania's orphans, as many of the children supposedly destined for adoption were instead being trafficked into prostitution or the illegal organ trade.
Romania was also warned by the EU that its chances of joining the bloc in 2007 were in jeopardy if it didn't improve its record on children's rights.
Romania's new law bans all foreign adoptions, except by the child's grandparents, and only then after all efforts have been made to place the child with a Romanian family. Critics of the new law say it's highly unlikely that the government will find enough Romanian families with which to place the orphans.
Freeze on adoptions in progress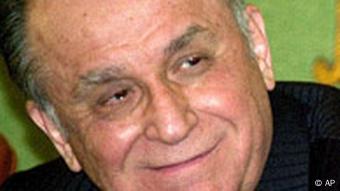 Romanian President Ion Iliescu
In addition, the law is likely to end hundreds of foreign adoptions that are already in progress. Representatives of the hundreds of American families caught up in the lengthy adoption procedures are hoping to persuade Romanian President Ion Iliescu (photo) to allow adoptions already underway to proceed.
"It's not up to us to tell Romania how to write their laws," said Elaine MacEwen, executive director of Nobody's Children, a North Carolina-based group that helps children living in Romanian orphanages. "We're asking them just to honor their commitments to assigned families."
The U.S. ambassador to Bucharest described the law as a "tragedy" which punishes thousands of childless couples who have a legitimate wish to provide one of Romania's 50,000 orphans with a home and a higher standard of living in the U.S.
But Romanian officials are keen to end the perception that Romania is a country that profits from the export of its own children. "This law shows that our children are not for sale, that they are better off in Romania," Florin Iordache, a member of parliament for the ruling Social Democrat party, told Reuters news agency.
Ceaucescu's legacy
International adoptions in Romania boomed in 1989 after communist dictator Nicolae Ceaucescu was ousted from government and television pictures of children living in squalid conditions in orphanages were beamed around the world. Under Ceaucescu's iron-fisted rule, an estimated 100,000 children were confined to orphanages that looked more like prisons. They were the products of his ban on contraception and abortion.
The adoption system quickly became awash in corruption. Private adoption agencies were free to charge their own fees for arranging adoptions, usually ranging between €7,500 ($9,000) and €25,000 ($30,000).
Earlier this month, Baroness Emma Nicholson, the European Parliament's special envoy for Romania, criticized the country for "persistent abandonment of children, child abuse and neglect, international adoption and child trafficking."
Her report, meant to assess Romania's readiness to join the EU, said that the country's "extreme poverty cannot be addressed by the sale of… children." Nicholson was said to be "delighted" at the Romanian government's decision to ban foreign adoptions.
The ban, which will take effect at the beginning of next year, replaces a moratorium on foreign adoptions imposed three years ago, but which was widely ignored.