In a courtyard off Berlin's trendy Kastanienallee, two graphic designers and a photographer are at work in a former nuts and bolts factory that now serves as an idea factory for products such as soft drinks, cleansers, toothpaste and magazines. But these products will never actually make it onto a supermarket shelf. They're fakes -- designed for the fictional world of films and television soap operas.
Jan Hülpüsch, Daniel Porsdorf and Henning Brehm from the agencies Schein Berlin and Design Tourist are filling a gap in the market for fake products. While other graphic designers might dip into the market now and then, Hülpüsch and Porsdorf are promoting their company as an "agency for the reality of media."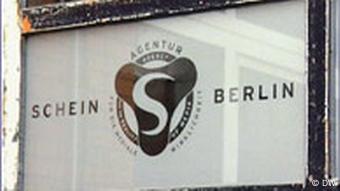 Schein is focused on the market for fake products
The reward is in creating a fictional world that looks as realistic as possible, while at the same time, sidestepping tricky issues connected with product placement and hidden advertising.
"A lot of producers try to avoid showing any products, or they simply tape over the labels," said Brehm. "But that doesn't look very good, nor is it realistic. You have to show products because that's reality. Everywhere we go, we're surrounded by products in the office, the kitchen, everywhere."
Advertising scandal
Last year in Germany, product placement got a bad name in Germany after criticism was heaped on public broadcasters ARD and ZDF for routinely violating their own regulations forbidding the inclusion of unmarked advertising. Top executives lost their jobs after the worst incidents were revealed, showing how series producers would weave ad messages into the plot and characters' dialogue.
The European Commission said it will take such abuses into account in its reassessment of Europe's public broadcasting policy in 2007. Following the scandal, German broadcasters have also become more careful about drawing the line between product placement -- which is allowed if it makes sense -- and gratuitous advertising.
But the creative minds at Schein Berlin and Design Tourist say their business has been largely unaffected by the debate.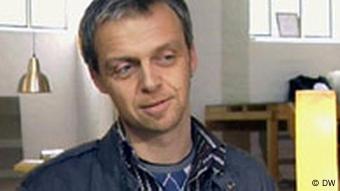 Graphic designer Jan Hülpüsch
"There hasn't really been much more demand since that whole scandal," said Hülpüsch. "Broadcasters are perhaps more aware of the rules around product placement, like if a real product is used, it should be mentioned in the credits."
Hülpüsch said that demand for fake products was high even before the scandal broke -- especially from private broadcasters.
"The whole reason for a series' existence is to sell advertising blocks," he said, adding that the last thing the broadcaster wants to do is to annoy a sponsor or lose a client because a competitor's product shows up in the frame of a soap opera.
Hülpüsch, Porsdorf, and Brehm know the business only too well. In addition to providing products to other TV series, they've been designing fake products for the RTL soap "Gute Zeiten, Schlechte Zeiten" for five years. For this one show alone, they've invented 380 fictional brands, some of which have come into existence in as little as 20 minutes to an hour to meet a set designer's last-minute needs.
"You can find inspiration everywhere," said Brehm. "We keep our eyes open in our daily lives, especially in supermarkets or when looking at posters, billboards or newspapers."
Hollywood calling
Though television is their mainstay, the trio is veering increasingly in the direction of film, working on such productions as Oliver Hirschbiegel's Oscar-nominated film "Downfall," and Hollywood blockbusters "The Bourne Conspiracy" and "V for Vendetta."
"With film, you have more creativity and more time, so you can do more research and the products are of a higher quality," said Porsdorf.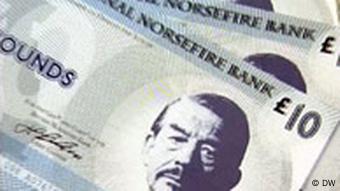 The fake currency designed for "V for Vendetta"
In the case of "V for Vendetta," Brehm was hired by the production company for six months, and was involved in every stage of the production from planning to filming. He became very involved in the film's world-- a futuristic vision of a totalitarian Britain -- and found that one design would lead to the next. For example, Brehm said, a poster he designed became the basis for creating an entire set for a TV show hosted by one of the film's characters.
Watching the finished film, Brehm's handwriting was evident throughout.
"It was very gratifying," he said. It was a really good experience -- probably the best experience we've had so far working on a film."
For the designers, who have no control over how much of their work ends up on the cutting room floor, the first chance they get to see their work on screen comes when they see the film as regular cinema-goers.
Sometimes, they're in for a shock, as was the case with "The Bourne Conspiracy." The team built a complete Russian supermarket for the film, using hundreds of logos and labels, all of them invented.
"We spent half the night taping and stacking cartons, then we watched the film and were really disappointed at the way the camera simply rushed by," Brehm said.
That's why the trio hasn't completely given up designing products for the real world.
"I think it's good to design things that really exist as it's nice to see your designs actually out there, instead of always doing this fictional nonsense," laughed Hülpüsch.