This week saw Germany's pop industry shaken by the biggest shock revelation since Milli Vanilli famously admitted in 1990 that it wasn't their own voices gracing their best-selling records.
In the latest showbiz shenanigans, it seems maverick producer David Brandes allegedly mass-bought records by artists signed to his label Bros Music, including Gracia, Vanilla Ninja and Virus Incorpororated, to help secure their singles a place in the charts.
Eurovision euphoria
As Germany's entry in the 2005 Eurovision Song Contest, to be held in Kiev on May 21, Gracia must be quaking in her six-inch heels. But the 22-year-old has already proved her talent not only for singing but for making the most of a bad lot when she defied the jury on Germany's version of Pop Idol and carved herself a profitable career as a pop star despite being voted off the show in a spectacular TV debacle.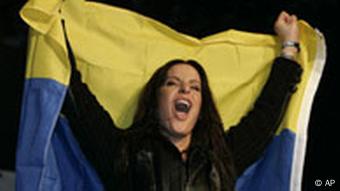 A B-rate Britney Spears she may be, but she sealed her success when thousand of viewers called in to vote for her single "Run & Hide" at the recent Eurovision national selection show.
"I'm overwhelmed, surprised and very, very happy," gushed Gracia. But her reign as Germany's high priestess of pop was to be a short one.
Chart fixing: happens all the time?
Crucially, Gracia qualified as a candidate only because of the single's recent chart success.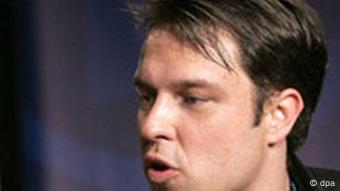 David Brandes
When market researcher Media Control, which assembles Germany's weekly charts, noticed that exceptionally high numbers of "Run & Hide" were flying off the shelves, it discovered that in fact, producer David Brandes (photo) had commissioned henchmen across Germany to buy the records and help his protégées up the hit parade.
Karlheinz Kögel from Media Control told Der Spiegel that Brandes "spun a web across the entire country with considerable criminal energy."
As if that wasn't bad enough, an anonymous source familiar with the workings of the music industry told German daily taz that Brandes isn't the only one. "It's exactly what every product manager does if he wants to see his labors rewarded," he explained. He also pointed out that newcomer acts are, in fact, often given a bit of a "leg-up" when they first enter the charts.
Even Gracia herself wasn't bothering to act innocent. "Everyone in the business buys up their own records," she said. "If you don't, you're just plain stupid."
Expelled from the charts, but not Eurovision
Even so, the three acts given a leg-up by Brandes have now been banished from the charts by the Phonographic Industry Association and Media Control.
Gracia, however, will still be heading for Kiev. The Phono Association maintains the guilty party is the producers rather than the artists and has announced she can still represent Germany at the Eurovision.
It hasn't been a popular decision. "Cheating is cheating and Gracia shouldn't go to Kiev," argued Germany's former Hit Parade host Dieter-Thomas Heck.
Country singer Gunter Gabriel agreed. "It's shameful," he told news agency ddp, adding that the case is symptomatic of the music industry's staggering greed. "It's all about business, but music should be something for the soul," he lamented.