Locals believe that men with many wives and children have supernatural powers and boost the economy. But health experts say that, polygamy increases the risk of sexual transmitted diseases (STD's) as well as HIV and AIDS.
In northwestern Cameroon, King Zofoa Ndofoa III introduced his latest bride. She will be his tenth wife. The forty-year-old king has ruled a regional population of around thirty thousand people for seventeen years.
As tradition dictates, King Ndofoa also inherited wives left by his father before marrying his own queens. Apart from inheriting his father's wives, King Ndofoa also inherited his father's children.
"My late father His majesty Fon Zofoa II had 72 wives but I am having actually nine wives. The first reason is that having so many wives according to our customs and traditions is to have power because, if you only have one wife, you cannot command a village," King Ndofoa said.
In the western Cameroon, its traditional ruler Joseph Kameni has twenty four wives. He told DW that a palace without many women is synonymous to a palace without a population.
"When you pass by the palace and hear voices inside, you feel that you are a true chief," Kameni said.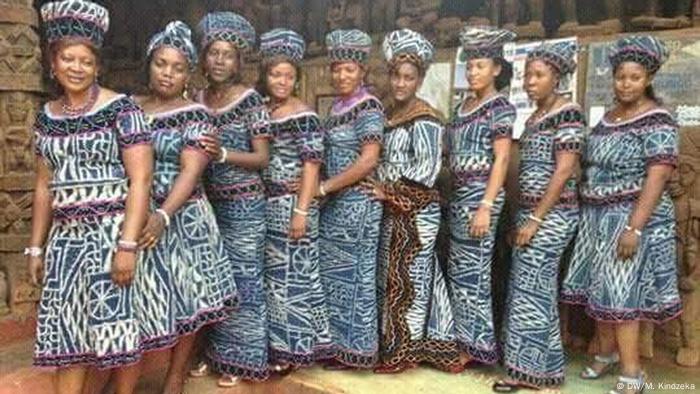 Wives of King Zofoa Ndofoa III in northwestern Cameroon
UN raises 'red flag' over practice
This practice of traditional rulers getting married to so many wives is so widespread in Cameroon that non-governmental organizations, the government and UN agencies have raised concerns, especially over the fate of adolescents forced into such unions.
Haoua Awah, is one of the many women that was forced to get married to a traditional ruler at the age of 14. She recounts her ordeal to DW's correspondent in Yaounde, Moki Kindzeka.
"I was sent to marriage very early because my parents were very poor and because they did not want to abandon traditional practices. I was very stressed because I was not ready to assume marital responsibilities. I had a child when I myself was a child," she said.
"Today I regret the five lost years which may have permitted me to realize big dreams and probably a more responsible husband," she added. Haoua is lucky that she did not contract any STD.
Doctors have warned of the spread of HIV in such marriages, especially when young traditional rulers inherit their predecessor's wives without finding out the circumstances of their deaths.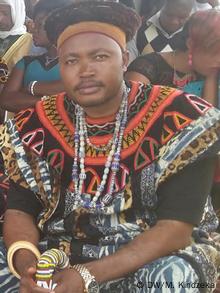 King Zofoa Ndofoa III
"That is what scares us; HIV was not there in yesteryears. Today, many of us insist on HIV screening because if one person brings AIDS to the palace, almost every one will be contaminated and the palace may go extinct," Kameni said.
Barbara Sow, representative of the United Nations Fund for Population Assistance in Cameroon, runs programs to protect adolescents from the growing threat posed by traditional rulers who marry teenagers and help their subjects to follow suit.
"There are two strategies. First of all, it is the husband clubs which looks at how men together can start to discuss young women who are being married off at an early age," Sow said.
"Very often individuals are ready to make a decision but they feel that the pressure of the society is too great," she added.
Nevertheless, polygamy is being challenged by the spread of Christianity. Cameroon's new penal code that reserves jail sentences for adulterous spouses and the rising cost of taking care of large families.