After so much up, up, up, markets are finally on their way back down. It's been this way since 2016 began. Traders haven't started out a new year so poorly in a long time. And whoever was hoping the markets would bounce back to their usual high has had that wish extinguished after watching share prices plunge in recent days.
The latest turmoil has led some investors to take on huge losses as banking stocks came under increased selling pressure. That, in turn, sent everything else spiralling too.
Not really surprising
Huge sums of money have flowed into markets in recent years as a consequence of the ultra-easy monetary policies adopted by the world's leading central banks, as part of their efforts to stimulate economic growth.
That money, pumped into the financial system by central banks, had to be invested somewhere, and much of it ended up in the markets. After all, stocks are still regarded as solid long-term investments.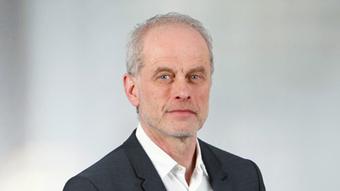 DW's Henrik Böhme
For a while, this succeeded in keeping the many problems plaguing the world economy in check. Those problems include the unresolved conflict in Ukraine, the never-ending war in Syria and the ensuing refugee crisis, Greece's debt woes and China's weakening growth. Furthermore, the oil price rout is wreaking havoc on many crude-exporting nations, although it's benefiting importers such as Germany.
Let's take a minute to observe the impact of the slump in crude prices. No oil-exporting country - be it Saudi Arabia, Russia, Venezuela or the United States - can really afford prices to remain at their current levels.
While the Saudis could push up prices by slashing output, Riyadh has so far refrained from taking such a step. This is in line with its strategy of protecting its market share, hurting its arch-rival Iran and driving US fracking companies to bankruptcy. The Saudis have been quite successful in doing this, with a number of fracking firms having already thrown in the towel.
Growing worries
And this is one of the main reasons for the current turmoil on the markets. Many US fracking firms are reeling under huge debts, estimated to be between $250-400 billion.
And there it is again: the fear of another financial crisis. The banks, many of which have their own problems to take care of, may have to do without a lot of money they're owed.
Germany's Deutsche Bank is the worst hit, despite the fact that it has hardly invested in the energy sector. The bank's stock price dove to an all-time low at the start of this week. All these developments reflect less reality than a heightened nervousness among investors.
What we're seeing now are stock prices adjusting to reality after the excesses of recent months. The situation in the markets will certainly turn much worse for a while before it gets better. People who already have trouble sleeping would be well advised to not spend too much time following the markets. For everyone else, we'll just have to keep calm and press ahead.
Have something to say? Add your comments below. The thread to this editorial closes in 24 hours.