War, cholera and food shortages do not make for cheerful, uplifting anniversaries. That won't change even if South Sudan's politicians promise a better future for all and praise, with customary rhetorical flourishes, rebel heroes who died fighting for South Sudan's independence.
Such words would be an insult for all who live in areas where the civil war is raging. Those people suspect they may die soon but do not know what they will die of - will it be war or hunger? Such words would be a stinging rebuke for the mothers of a quarter of a million children, whose offspring are in acute danger of dying of undernourishment, and for the more than two million people who have been displaced by the conflict. Such words would also be a cynical put-down for all those from civil society or faith-based groups who are working to end hostilities in South Sudan.
No reason to celebrate
The civil war between SPLA rebels from southern Sudan and the Sudanese government in Khartoum ended in 2005. On July 9, 2011, South Sudan ceded from the north and became an independent state. But even though many South Sudanese are pleased that they now have their own state, there is no reason to celebrate. With their civil war, the government led by President Salva Kiir and his rival, former deputy Riek Machar, are robbing the young country of progress it has made since 2005. More children were going to school than ever before. Many people were able to earn their own living. Roads were being built. But now people living in the conflict zones look back at that time as if it were just a dream from a distant past.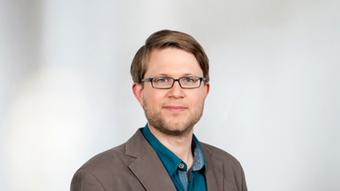 Daniel Pelz heads DW's English for Africa service
Kiir and Machar are not going to abandon their egotistical ways for the benefit of the people. Observers have almost lost count of the number of times negotiations between the two rivals have broken down. Meanwhile their marauding armies continue to spread misery and terror. A report by the United Nations mission in South Sudan (UNMISS) claims government soldiers have been abusing and killing women and children. Some were even burnt alive.
It is nonetheless perhaps advisable for international observers to refrain from admonishing the warring factions on this independence anniversary. At the end of the civil war with the north, almost every major NGO moved into the country. The international community wanted to demonstrate its prowess in nation building. The South Sudanese found themselves playing just bit parts in the unfolding drama. Billions of dollars were pumped into development aid but in a country in which the politicians were not obliged to accept the responsibilities of office, this served chiefly to shore up corrupt practices. The donors looked the other way.
The governments of Europe and the United States have run out of ideas about how best to help South Sudan shape its future. Kenya was supposed to act as mediator, so, too, was the prime minister of Ethiopia. The West apparently does not have the time needed to revive dialogue between the two warring factions. Greece and the Middle East are more pressing concerns.