The third meeting between Turkey's Justice and Development Party (AKP) and The Republican People's Party (CHP) ended with "no grounds for coalition," according to the Turkish Prime Minister Ahmet Davutoglu (above left).
It is not a big surprise that the leaders couldn't build a coalition, considering their different views on the future of the country - be it on foreign policy, economics, education or changing the constitution. What is surprising is that CHP leader Kemal Kilicdaroglu (above right) stated they were never offered a coalition proposal to begin with.
All that was on the table was a transitional government, or in other words: the AKP wasn't looking for a long term solution for Turkey's current problems as a part of a grand coalition, but rather a shortcut to the next ballot box.
Voter cynicism
The sincerity of AKP statements should be questioned, in particular that it understands why voters took away its parliamentary majority after more than a decade. If the main goal of the AKP was to listen to voters, they should have put more effort in trying to form a coalition. Instead, the party aimed for early elections which Davutoglu now sees as a high probability.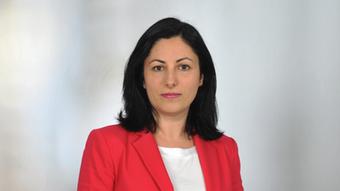 Seda Serdar leads DW's Turkish department
Even though the country is on the road to the next ballot box, there is no guarantee that the AKP will get what it desires once an early election becomes official. It is eager to regain its lost votes and is hoping that the current political and security turmoil could be advantageous.
The AKP is also hoping that the pro-Kurdish People's Democratic Party (HDP) will not be able to pass the parliamentary threshold. However, recent polls show that the current political landscape could be similar after early elections - with slight changes, which would force AKP's hand to be a part of a coalition after all. Postponing this until November is another sign that the government is more concerned about the strength of the party, rather than the country's wellbeing.
Issues of security
While Turkey is going through this political turmoil it is simultaneously facing serious security threats. Not only is the military fighting against the PKK but it is also fighting the "Islamic State" (IS), which is a serious threat, even within its borders.
At the same time, Turkey is trying to figure out what to do with almost two million refugees that are roaming the streets with no job, no hope and no perspective. The weeks after July's Suruc bombing have shown that Turkey needs a government that can bring stability.
A coalition with the CHP could have taught the AKP how to embrace other members of the society and to build a future based on inclusion. Unfortunately, the AKP missed this chance and wasted time at a moment in which Turkey desperately needs strong leadership. It is only natural for the voters to take notice of this.
Have something to add? Leave your comment below