Even the federal president cheered along. He watched the most games and was "impressed by the team's unity that led them to success," Joachim Gauck told the freshly-crowned European champions before the celebrations began in Krakow. How much Gauck really knows about handball, remains to be seen, but he felt what everyone appeared to feel whilst watching Germany play.
"We haven't got a chance, so we'll take it," must have been coach Dagur Sigurdsson's motto as he lost more and more of his stars. Captain Uwe Gensheimer and three other starters were injured for the tournament. Gensheimer's deputy Steffen Weinhold and Christian Dissenger went down in the main round game against Russia. Sixteen European Championship debutants were in Germany's team in Poland. Care free, hungry and confident, the group was always looking ahead.
"Finals are played to be won," proclaimed Julius Kühn ahead of the game against Spain. Kühn, like Kai Häfner, spent most of the tournament watching from the comfort of his sofa before he was called up to replace the injured players. Fittingly enough, it was Häfner who scored the last-minute winner against Norway to seal Germany's spot in the final.
A victory of faith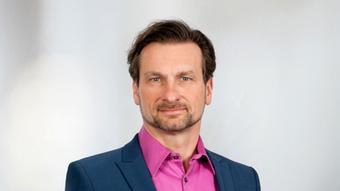 DW Sports Journalist Tobias Oelmaier
Granted, the German handball team rode their luck at times. Outside of the 24-17 final win against Spain, nearly all of the games were close. Against Norway, it even went to extra time and had Germany lost there, there would have been no room for complaints. But they didn't want to complain, they wanted to win and luck can also be earned.
The success is "not by chance", said Sigurdsson after the final. Germany have been playing good handball for a year and a half. Admittedly, having missed qualification for the 2015 World Cup, Germany were only invited thanks to a controversial wildcard. In the end, Germany came away with a respectable seventh spot. The wonder of Poland is no coincidence, but a result of meticulous work.
Now is the time to conserve this sense of euphoria and to channel it. For two weeks, handball became a sport of the people in Germany. Network television in Germany showed the games, with eight million tuning in for the semifinal alone. This is not only a chance for this sport, but also plenty of others. If there's one thing that the victory in Krakow revealed then it's how inspiring the combination of persistence, talent and team spirit can be. If the belief is there, anything is possible. And with that in mind, who is to say the Olympics 2020 won't end in a gold medal? Maybe even in Rio this summer.
Did you watch the handball? Do you feel more inspired to play the game? Did Germany's support of their team leave you feeling proud? Let us know in the comments section below!