In the latest step to fight an anticipated breakout of the H1N1 swine flu virus, Germany's 16 state health ministers have announced they plan to order another 18 million vaccination units. That's enough to immunize nine million more people and ensures there is enough stock should demand surge later in the year.
The health ministers have already ordered 50 million swine flu vaccinations for 25 million people, as each person requires two doses of the vaccine. That means there will be enough vaccine to cover 40 percent of the German population.
The latest order is subject to funding being available. The thorny question of who will bear the cost of this – the federal government, the health insurers, the state health departments or local authorities – is being discussed at a special working group meeting in Berlin on Wednesday.
Two-thirds reject swine flu immunization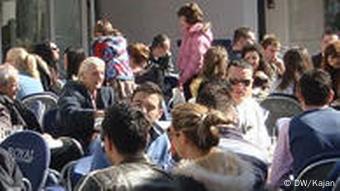 Many Germans are not convinced that swine flu is a threat
A new study conducted by the Forsa Institute for DAK, one of Germany's largest health insurers, revealed that a surprising number of Germans do not plan to get immunized.
In the study of 1,001 people aged between 18 and 60 years, 62 percent said they would "definitely not," or "almost definitely not" let themselves be vaccinated this autumn when the first swine flu vaccines become available.
Eighty-two percent of Germans said that swine flu poses a "fairly low" or "very low" danger.
Bavarians, in Germany's south, in particular rejected vaccination. Only nine percent said they would "definitely" go to their doctor to be immunized compared to 14 percent of Germans on average. It's a different picture in eastern Germany, where almost a quarter of those who took part in the study said they were "definitely" going to get immunized.
"If the situation changes in the next few weeks, than we expect the number of people prepared to vaccinate themselves to increase sharply," said Horst Boelle, the director of the claims department at DAK.
Are vaccinations worth the risk?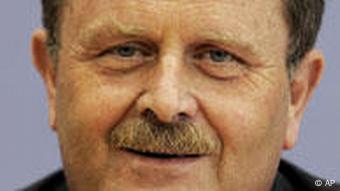 The German Medical Association urges a rethink
The German Medical Association is urging the government to reassess its mass vaccinations plan, the largest such scheme in postwar history.
"Many people have already had swine flu and never even noticed that had it," said Frank Ulrich Montgomery, the association's vice president.
Montgomery also questioned whether the risks of vaccinating outweigh those of actually getting swine flu. Swine flu is highly infectious but it produces fairly mild symptoms and no one in Germany has died of it so far.
"The disease could take a turn for the worse, and claim its first fatalities," said Deputy Health Minister Klaus Theo Schroeder.
"I have the impression that we are now able to do that which we need to do in the next few weeks," he added.
The first vaccinations are expected to be available in October and more units will be delivered on a weekly basis. Schroeder said mass vaccinations should be completed by the end of January or early February next year.
Testing of the vaccine is ongoing. In one pilot study, it was shown that a single vaccination was enough to provide protection in 80 percent of all test persons.
wl/dpa/AFP/AP
Editor: Trinity Hartman