Policy on maternity leave varies widely across the European Union. Some countries like Estonia offer significant time off for mothers just before and after the birth of their child. And they make sure they're compensated for the money they would have earned while working. Others, like Germany, offer the current EU minimum of 14 weeks.

On Wednesday, the European Parliament is to vote on a European Commission directive to give mothers across the continent more time off, at least 18 weeks with full pay. The first six weeks would be compulsory. The Women's Rights and Gender Equality Committee in the parliament has gone a bit farther, calling for 20 weeks of fully paid maternity leave and two weeks of paternity leave guaranteed for all workers in the EU.
Protecting single mothers
Elisabeth Schroedter, a German member of the European Parliament from the Green Party, told Deutsche Welle that by extending the required full-pay maternity leave, the EU would be protecting mothers, particularly single mothers.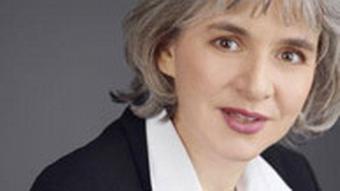 Schroedter says the bill would protect those who need the most help - single mothers


"This law would, above all, protect mothers who can't pass the responsibility of caring for their children on to their partners, and who otherwise would have to shoulder the burden alone," she said. "It protects those single mothers who earn so little that they have to go back to work."

Proponents of the maternity leave extension cite recommendations from the World Health Organization that say more time at home is good for the health of both mother and child. An impact assessment of the proposed bill put together at the request of the Gender Equality and Employment and Social Affairs policy departments of the parliament, found that children whose mothers returned to work within three months of their birth were less likely to be breastfed, less likely to be up-to-date on their immunizations and more likely to have behavioral problems later in childhood.

Time is money
The current 14 weeks of full-pay maternity leave is paid for in Germany by the employer, with a small contribution from insurance companies. In other countries the costs are covered by the national budget. Some politicians think that creating more costs for governments and businesses in the midst of a still-shaky economy is asking too much.

"According to the Commission, 20 weeks would cost France two billion euros ($2.75 billion) extra, or Great Britain 2.85 billion euros more. For Germany it would be an estimated 1.7 billion euros in additional costs," said Thomas Mann, a member of the conservative parliamentary group, from Germany. "Every now and then we have to think about the money."

That high price tag is one of the reasons why the British coalition government is planning to bring forward a so-called sovereignty bill this year, which could allow Britain to challenge the competence of EU law.

A step backwards on equality?
It's not just conservative politicians counting their euros and pounds who are worried about this bill. Others, including Social Democrat Constanze Krehl, say they're concerned about the effect the maternity leave extension would have on gender equality in the workplace.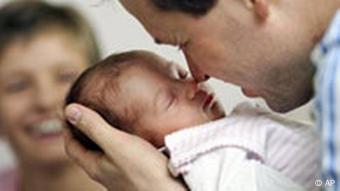 Sweden's EU minister is worried that the bill would let dads off the hook


"We worry that if maternity leave is extended, women will have even fewer opportunities in the labor market," she said. "And of course we want to prevent that as much as possible.

And in Sweden, famous for its family friendliness, Birgitta Ohlsson, the minister for EU affairs, is concerned that requiring so much time off just for mothers undoes some of the progress they've made when it comes to getting fathers to do their share of parenting.
"Europe needs more egalitarian dads," said Ohlsson in a statement, adding that time off should be a voluntary right for parents, not something forced on mothers.

Author: Holly Fox
Editor: Chuck Penfold