Police found 'Ndrangheta Mafia boss Santo Vottari in a home in Southern Italy at dawn on Wednesday, hiding in a tiny bolthole in one of four concealed bunkers.
"I'd like to congratulate the police [...] for bringing one of Italy's most wanted and dangerous men to justice," Interior Minister Marco Minniti told reporters. Vottari had been on Europol's most wanted list.
"A new, brilliant operation by our corps," Defense Minister Roberta Pinotti said via Twitter.
Vottari will now begin serving a prison sentence of 10 years and 8 months, said Vincenzo Franzese, the police captain who led the operation.
The 44-year old had been found guilty of Mafia association by an Italian court in 2009 in his absence.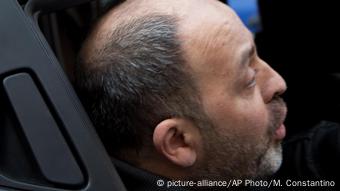 Santo Vottari is taken into custody in Italy
Italian investigators also believe Vottari is connected to several killings brought about by the feud between two rival 'Ndrangheta clans, the Nirta-Strangio and Pelle-Vottari.
Vottari has been accused of ordering the Christmas 2006 murder of a rival Mafia boss' wife, triggering a revenge attack outside a pizzeria in Duisburg, Germany in August 2007, which left six people dead. Prosecutors sought a life sentence for murder, but Vottari was acquitted in 2011.
Asked whether investigators would attempt to charge Vottari with murder again, police captain Franzese said: "We'll see."
The main suspect in the Duisburg murders - Giovanni Strangio - was sentenced to life in prison by an Italian court in 2011.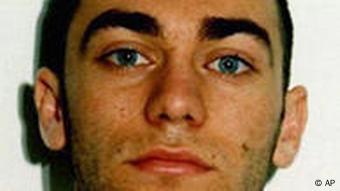 Giovanni Strangio received a life-sentence for his involvement in the Duisburg mafia killing
The strand of the Italian mafia Santo Vottari belongs to - the 'Ndrangheta - is considered to be one of the most powerful organized crime groups worldwide, and the leading smuggler of cocaine into Europe. The organization is based in Calabria in southern Italy - the region that forms the tip of Italy's boot. The group's secretive culture and brutal enforcement of codes of silence have made it very difficult to penetrate for investigators.
But Italian police claimed a major breakthrough when they captured Ernesto Fazzalari, whom they described as the last senior 'Ndrangheta fugitive still at large, after 20 years on the run in June 2016.
mb/dr (AFP, dpa, KNA)