Delegates attending the Next Einstein Forum (NEF) held in Senegal's capital Dakar say the goal is clear: To give African scientists the infrastructure they need to support their work and keep them on the continent, as well as offering them the visibility they need to expose their ground-breaking research.

Some 700 mathematicians and scientists from 80 countries including Nigeria, Sudan, Kenya, South Africa, Cameroon and Zimbabwe attended the forum. It was named after the German-born scientist Albert Einstein who revolutionized the way we view space and time in the early years of the 20th century.
Being visible
Thierry Zomahoun, NEF chairman and founder, gave delegates one example of an African scientist who was not enjoying the visibility he deserved.
"You know there's a guy here that everyone should be running after who has solved a 70 year problem in immunology. 70-year problem! That will help improve vaccines," he said.
Zomahoun was referring to Wilfred Ndifon, a Cameroonian scientist who is using a mathematical approach to develop a flu vaccine and who believes his method could also be used to design vaccines for other viral diseases such as yellow fever, dengue and even Zika.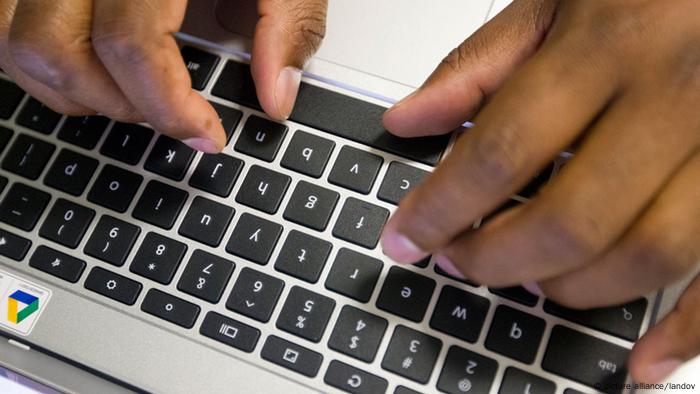 There are still a lot of scientists across Africa but they have been made invisible by a lack of development
Zomahoun, who is also CEO of the African Institute of Mathematical Sciences, complained that there were more African engineers in the United States than in the whole of Africa. He also deplored the miniscule size of Africa's contribution to the world research effort, which accounted for just 1 percent.
"We need to reverse that trend," he said.
Infrastructure
There was widespread agreement at the forum that scientists across Africa needed to be able to develop global scientific solutions without having to send their data, or themselves, abroad to complete their research.
But that difficulty will only be resolved once Africa invests more in higher education. John Silvanus Wilson Junior, President of Morehouse College in the United States said higher education was booming in sub-Saharan Africa.
"In the first decade of this century enrollments doubled to 5 million, we should be proud that it doubled to 5 million. The problem is we need 22 million to keep pace with the world. 22 million in higher education. We don't have the infrastructure for it right now," Wilson added.
Neshwa Issa, an assistant professor of physics from Sudan, shares this frustration at the lack of resources, which she has experienced first hand.

"If we don't have the infrastructure to produce something, how can we come up with something. We need the basics, at least we need the labs," she said.
Grace, a Nigerian student at the African Institute for Scientific Sciences in Senegal, said studying abroad was unavoidable, explaining that she had no choice but to finish her PhD abroad.
"But of course I'm planning to come back to Africa," she told DW.
Getting a grant for scientific research can be very difficult. But strategies are being put in place by individuals for individuals. Usually they are associated with social or personal endeavors and include crowd-funding. Dr Jane Kengeya Kayondo from the Africa Research Excellence Fund says they focus on post-doctorate fellowships, people who have got their PhD but only within the last five years and are therefore too early in their careers for anyone to have noticed them. There are also African scientists who have abandoned research and gone on to do other things, or who left for Europe or the US at the first opportunity.
"We want to retain them in Africa so they can use their excellent ideas here," Kayondo said.