The advocacy group Foodwatch called on Saturday for more consumer protection measures after sausages containing listeria bacteria were linked to two deaths and potentially several cases of illness in Germany.
Speaking to the dpa news agency, the organization also criticized the way the problem was dealt with by authorities in the state of Hesse, where the company producing the sausages is based. The group urged officials to provide more comprehensive information on the affected products and where they were sold.
Authorities said there are now 37 cases of illness in Hesse possibly connected with the tainted goods, made by the company Wilke.
Two elderly people in southern Hesse are also suspected to have died from eating the meat contaminated with the listeria bacteria, which are most dangerous to those with weak immune systems, such as the aged, newborns, people with chronic illnesses and pregnant women and their unborn babies.
Read more: Five pathogens that can harm an unborn child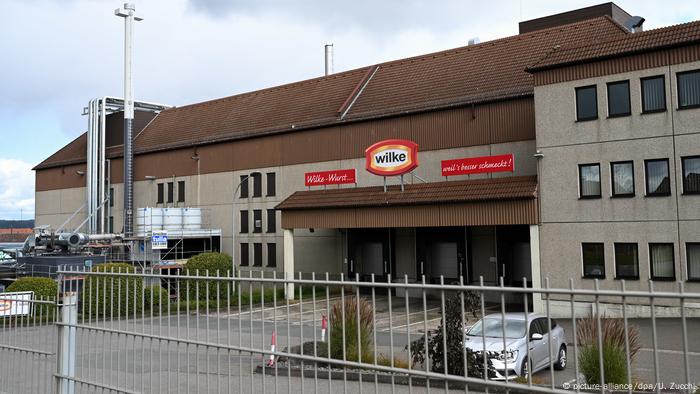 Wilke has started temporary insolvency proceedings
Holiday delay
The sausages were recalled worldwide after the bacteria were found, but a public holiday in Germany on October 3 for Unity Day may have prevented all those selling the goods from being informed quickly.
A spokesman for the western city of Cologne said on Saturday that the information did not reach all local wholesalers until Friday, three days after Wilke stopped production and its wares were ordered off the shelves. Also in Cologne, the university hospital admitted on Friday that several rehab patients had been given sausages made by Wilke despite the recall.
The company had reportedly already come under scrutiny from German health authorities after listeria bacteria were found there in March.
A meat-processing company in the neighboring Netherlands, Offerman, has also closed down one of its factories in the city of Aalsmeer and recalled all sausage products made there since September. According to the Dutch Health Ministry, altogether 300,000 kilograms (661,400 pounds) of sausage have been recalled.
Dutch health authorities had previously discovered that three people had died and one woman had had a miscarriage after eating listeria-contaminated products from the factory. The products were, however, not exported to Germany and have no apparent connection with the cases of listeria-induced illness there.
Read more: Hamburg scientist says the origin of food is the key to safer eating
tj/sms (dpa, AFP)
DW sends out a daily selection of the day's news and features. Sign up here.