Upon taking office two weeks ago, Romania's new Justice Minister Catalin Predoiu was quick to announce that reform was his top priority.
"I'm aware that eliminating the deficits has precedence in the reform process," he said, "particularly because these deficits were mentioned in the EU Commission's Cooperation and Verification Mechanism. I would like to commit our full openness and cooperation with the European Commission to realize these goals."
Yet one of the justice minister's first acts in office casts doubts on his readiness for reform. Predoiu welcomed a change made to a law on the establishment of an agency that monitors the assets of politicians that will likely weaken the country's anti-corruption fight.
Parliamentary approval required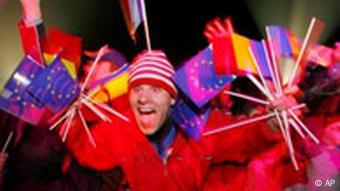 Romania joined the EU on Jan. 1, 2007
With the approval of Romania's highest court, the anti-corruption authority may only prosecute current or former ministers, who are also parliamentarians or senators, with the permission of the parliament.
Previously, the president had to approve the prosecution of a (former) minister based on the recommendation of the public prosecutor's office.
As a result of the new law, ongoing corruption cases against prominent politicians, like former Prime Minister Adrian Nastase or current Labor Minister Paul Pacuraru, will have to be re-examined.
The change was approved by Romania's senate and Predoiu said it was met EU Commission requirements, but some politicians see it differently.
The chairman of the senate's judiciary committee, Peter Eckstein-Kovacs, resigned out of protest over the change in law. He said he sees it as a dilution of the original legislation, which had been introduced by former Justice Minister Monica Macovei despite considerable resistance.
Open door to amnesty for corrupt politicians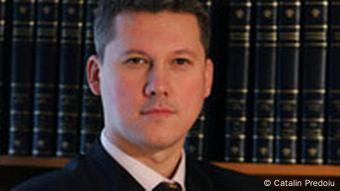 How just is the new justice minister?
Most of Romania's politicians have refrained from commenting on the change.
Representatives from civil society, on the other hand, see in the change a lifeboat for politicians suspected of corruption. They say what was once an effective corruption-fighting tool has been turned into a mechanism to protect the powerful elite.
"For those who acquired through dishonest means after the fall of communism, the law is comparable to amnesty," said Romanian journalist Horatiu Pepine.
Today, there are fewer mechanisms in Romania today to fight corruption than there were before the country's accession to the EU.
Because Romania has put its reform drive on hold, the European Commission as early as this summer could activate the security clause in the EU accession treaty. This would mean cuts in EU financial aid to the country.