The Grammy-winning singer, best known for his cover hits that include the Beatles' "With A Little Help From My Friends" and Billy Preston's "You Are So Beautiful," died on Monday, his agent has confirmed.
Marshall Arts, the company of Cocker's agent Barrie Marshall in England, said in a statement that Cocker had died of lung cancer in the US state Colorado and was "without doubt the greatest rock/soul singer ever to come out of Britain."
Fellow rock legend Ringo Starr, the drummer for The Beatles, whom Cocker covered frequently, also mourned the "death of a friend" on Twitter.
A little help...
Cocker, who started off playing to small audiences in pubs in his native England, made a breakthrough when he appeared at the 1969 Woodstock festival. Unknown to American audiences at the time, he amazed the crowd with his performance of "With a Little Help From My Friends," which has been hailed by critics as one of rock's most successful covers ever.
Cocker, whose singing was accompanied by expressive body language that had many wondering as to the stability of his psychological constitution, later topped charts in the US and around the world with the ballad "You Are So Beautiful."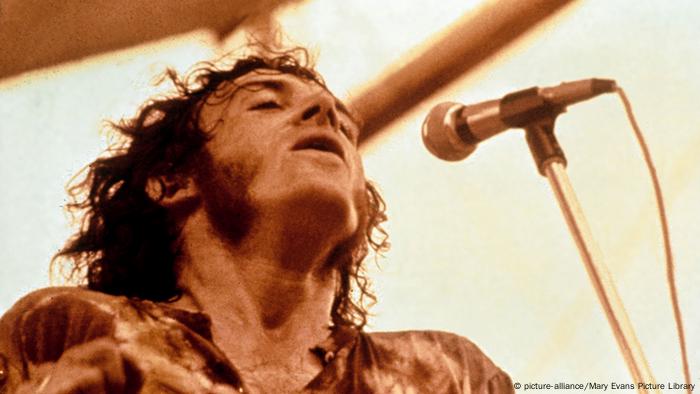 Spectators at Woodstock were jolted by Cocker's rendition of The Beatles' hit
His image as a voice of his generation was enhanced when "The Wonder Years," a US television show popular in the 1990s that looked fondly back to 1960s, chose his version of "With a Little Help From My Friends" as its theme song.
The song was also inducted into the Grammy Hall of Fame. But despite the acclaim, Cocker himself never made it into the Rock and Roll Hall of Fame, an omission that some fans saw as a snub.
Cocker, who received an Order of the British Empire in 2011 for his contribution to music, released 40 albums.
glb/lw (AFP, dpa, Reuters)