Anti-Semitism in Europe and the strengthening of the inter-religious dialogue were at the forefront of the two-day meeting of the World Jewish Congress. But not long after the conference opened with a call for a multifaceted approach to fighting anti-Semitism in Europe, the head of the Central Council of Jews in Germany, Paul Spiegel, used a different venue to criticize what he perceives as a "new quality" of anti-Semitism in Germany.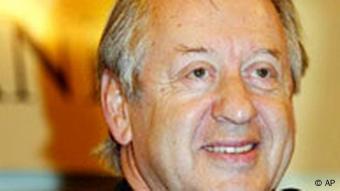 Paul Spiegel, chairman of the Central Council of Jews in Germany.
During a speech in Wuppertal, Germany, Spiegel (photo) said many Jews in Germany are feeling insecure. He cited greater success of the radical right-wing NPD and DVU parties, increased attacks on Jewish cemeteries, and worrisome comments by public officials such the Catholic Archbishop Joachim Meisner, who recently compared abortion to the Holocaust.
Influx from the East
Another issue creating a stir in German political circles is Jewish immigration. Berlin has proposed new laws restricting the immigration of eastern European Jews, who have been moving to Germany in large numbers in the past decade. Each year for the past three years, more Jews have immigrated to Germany than to Israel.
The influx came as a result of an East German law, passed in 1990 right before German reunification. The legislation allowed Russian Jews to enter East Germany simply by proving Jewish ancestry. The law stayed in effect after Germany was reunited in 1991. Since then, 70,000 Jews from the former Soviet Union have immigrated to Germany, giving it the third-largest population of Eastern European Jews after Israel and the United States.
More Jews, more synagogues
In many ways, the influx was an immense boon for German Jewry. It brought about a significant rise in the number of synagogues in the country, and there are now 104,000 members of the Jewish community in 83 different communities around the country.
When the Nazis came to power, there were 503,000 Jews living in Germany; in 1950, following World War II, that number was down to 15,000.
But the change has been far from problem-free. Many of the Jewish immigrants never practiced the religion in the former USSR, and there have been complaints from the Jewish community in Berlin -- where the lion's share of the immigrants settle -- that newcomers make use of the community's social services without actually participating in the religious aspects.
In addition, some 80 percent of the immigrants from the Commonwealth of Independent States (CIS), many of whom have failed to find work in the country's depressed economy, rely on the already strained social welfare system, a recent report in the Berliner Zeitung newspaper claimed.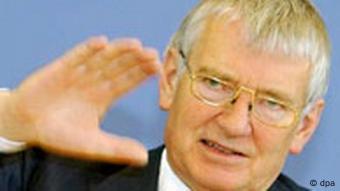 Interior Minister Otto Schily
In reaction to this, German Interior Minister Otto Schily (photo) recently put forth a plan to limit the immigration of ex-Soviet Jews, and last week the Suddeutsche Zeitung newspaper reported that the German states had given it their approval.

Read more about plans to regulate Jewish immigration