The Internet will get ready for Web addresses written completely in non-Latin characters - such as Korean, Chinese or Arabic - when the Internet Corporation for Assigned Names and Numbers (ICANN) finishes its 36th International Public Meeting this week.
"This would be the biggest change technically to the Internet since it was invented 40 years ago," ICANN chairman Peter Dengate Thrush said at a press conference on Monday, October 26. "We'd take multiple different scripts and safely and consistently convert them into Web addresses."
Such Web addresses, which use characters outside the usual range of A to Z, 0 to 9 and hyphens, are referred to as Internationalized Domain Names (IDNs). The kinds of IDNs currently available require use of at least some Latin text, such as ".com" or ".org."
Growing use of non-Latin alphabets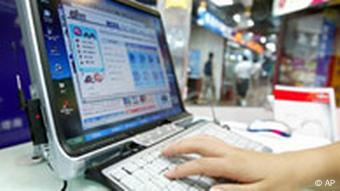 More people are typing Internet address on non-Latin keyboards
Using the conference, which runs until Friday, ICANN's board of directors plans to review measures that could enable Web users to type Internet domain names entirely in non-Latin script by the end of the year.
"This change is very much necessary for not only more than half the Internet users today but more than half of all future users," said ICANN President and Chief Executive Officer Rod Beckstrom.
"Of the 1.6 billion Internet users today worldwide, more than half use languages that have scripts that are not Latin-based," he added.
The step is seen by many as a way to make the Internet even more international.
"Since we started with English domain names in Korea, some people feel like the Internet is kind of an Anglo-Saxon community," said Kwon Hyun Joon, secretary general of the Korea Internet & Security Agency's Web address dispute resolution committee. "The Internet should be provided to all people around the globe equally, regardless of their languages."
As for how the Western world would access non-Latin Web addresses, Beckstrom suggested search engines would play a large role in surfing such sites.
"People will be developing new technologies to deal with this new situation," Thrush added.
Security and international accountability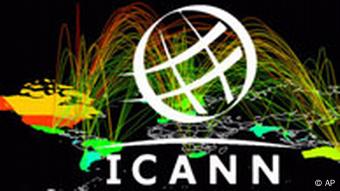 Over 1,000 Internet gurus make up ICANN
Other topics up for discussion include improved Internet security, more global accountability for ICANN - which, until September 30, reported its progress only to the US government - and a broader range of suffixes available for use in Web addresses, known as generic top-level domains.
"Roughly 15 billion times a day, human beings type a domain name into a Web browser," Beckstrom said. "Six keystrokes - .co.kr - if those are no longer necessary that adds up to a lot of (saved) human keystrokes."
Instead, the endings of Web addresses could take a variety of different forms, like .berlin, to use Thrush's example. Such domains would not only be more convenient for users, but also enhance consumer confidence, he argued.
ICANN is a nonprofit, public-benefit corporation that coordinates Web addresses and names around the world. Formed in 1998 and headquartered in Marina Del Ray, California, it holds international conferences three times per year in different regions of the globe.
sms/dpa/AFP/AP
Editor: Kate Bowen