The case has sparked outrage and led politicians and community leaders demanding clearer and more effective integration rules for those who flout German laws and continue practices such as forced marriage and honor killings in Germany.
Hatan was shot several times in the head at point-blank range by her youngest brother, who said at the start of his trial that he committed the crime because his sister had brought shame upon his family by adopting a western lifestyle. Hatan had returned to Germany pregnant after fleeing from a forced marriage in Turkey.
Last week, Ayhan was sentenced to nine years and three months for the murder of his sister, close to the 10-year maximum allowable. Though his two older brothers were implicated in assisting Ayhan in killing Hatan, their involvement could not be proved. Both were acquitted.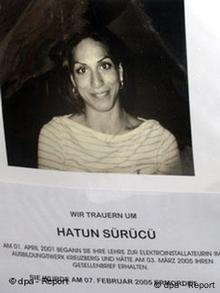 Hatun Sürücü
The murder caused revulsion in Germany and has contributed to a surge of strong emotions in the simmering debate over how to deal with a conservative Muslim immigrant community at odds with mainstream German society.
The parliamentary group of Chancellor Angela Merkel's Christian Democrats (CDU) have demanded a policy of "no tolerance" for such murders, calling them "a shameful form of self-administered justice."
The killing and other high profile incidents have increased concerns that Germany's large immigrant community -- many out of work, poorly educated and without German citizenship -- may be becoming more isolated from the rest of the country.
Talk of integration initiatives replaced with deportation
Politicians from across the German political spectrum have made proposals to help solve the problems, including compulsory language training for immigrants and tests to ensure they share German society's basic social and cultural values. Some conservatives, who claim that lax "multicultural" policies have encouraged authorities to turn a blind eye to abuses, have said that immigrants guilty of serious breaches of German law should be deported.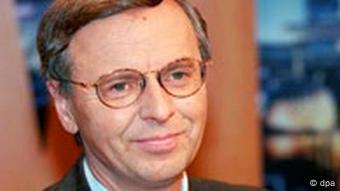 Bosbach led the calls for the Sürücü family to be deported
Wolfgang Bosbach, CDU/CSU parliamentary group leader, said the Sürücü family should be forced to leave. He called on the foreign ministry "to expel the involved parties in this deliberately and cold-blooded planned murder."
Shortly after the Ayhan Sürücü was sentenced, Berlin's senator for the interior, Social Democrat Ehrhart Körting, and prominent Berlin CDU politician Friedbert Pflüger suggested the family voluntarily leave the country.
Cardinal calls for more effort from both sides
But Cardinal Karl Lehmann, the chairman of the German Bishops' Conference, rejected calls for the expulsion of foreigners who prove unwilling to integrate in German society.
"I'm not one of those publicly calling for expulsions and other tough measures against foreigners," Cardinal Lehmann said. "This can only be an act of political desperation. There may be individual cases where such a step is needed but it can never be a wholesale political means to get to grips with the problem."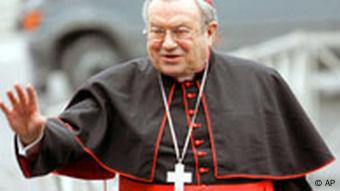 Cardinal Lehmann called for more dialogue
However, the cardinal said that respect for German laws and traditions should be a precondition for foreigners to be allowed to live in Germany and that the authorities should never tolerate so-called parallel societies, which are governed by their own rules and traditions, being established in Germany.
"If foreigners don't accept our society and continue to live by their own rules then they must be made to understand that they won't have a place in German society. We mustn't tolerate practices such as arranged marriages or so-called honor killings."
Politicians urged to accept more responsibility for problems
While the unwillingness of some immigrants to integrate or adhere to the laws of their adopted land is certainly a major problem, many experts and critics believe that successive governments have exacerbated the situation by acting as though foreigners would one day return home.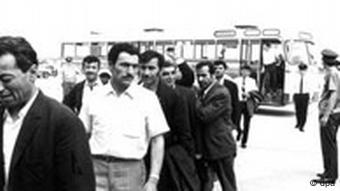 Few politicians expected so many guest workers to stay
Politicians of all parties who have come in and out of power since millions of guest workers entered the country in the 1960s and 70s have been accused of failing to draw up a plan to deal with the eventuality that most would remain.

In an attempt to diffuse the escalating tensions, Chancellor Merkel has called for an integration summit which will summon some of Germany's Muslim leaders. Integration experts have urged her to directly address the immigrant population in a televised speech, underlined with Turkish subtitles, or to cooperate with the large Turkish daily Hurriyet, which is widely read among Germany's Turkish population.