Whether you're looking for alpine black diamonds, stretches of pristine forest for a cross-country outing or an urban ski experience, there are plenty of cool ways to spend the winter in Germany.
Eastern Germany's Harz region is the place to go for people looking to spend some quite time outdoors before returning to cozy towns for a warm drink. The area boasts of 500 kilometers (311 miles) of cross-country trail as well as plenty of room for a more relaxed horse-drawn sleigh ride.
The German Alps are the best options for those looking to take their life in their hands. Have an Olympic experience on the slopes at Garmisch-Partenkirchen, site of the 1936 Games and where alpine skiing made its first Olympic appearance.
Skiing from the top of Germany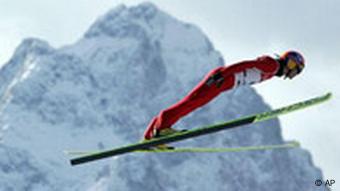 Try a ski jump at Garmisch-Partenkirchen Olympic site
But if you'd rather have something to put in your record books, the nearby Zugspitze is the place to go. You'll be greeted by 14 lifts and 37 kilometers of slopes -- and you'll be able to tell your friends and family you skied Germany's highest peak.
The Sauerland Winter Sport Arena offers up 60 lifts up the mountains in the western state of North Rhine-Westphalia and over 120 ways back down in what locals call the "best skiing north of the Alps."
A trip indoors during a warm winter
Beginners, however, are best advised to head to the capital city. Though the area is flat and receives little snow, Berlin is home to "The Glacier," an indoor ski area that rents out equipment and lets guests test out their balance on carpeted bands whose speed and incline can be controlled.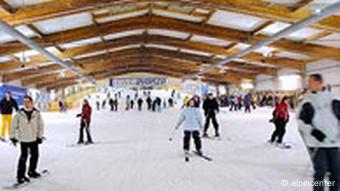 The beer garden is just around the corner
But even if Germany doesn't shake off its spell of unseasonably warm weather during your visit, a number of indoor ski areas offer a somewhat less controlled chance to hit the slopes than Berlin's Glaciers.
The country's longest indoor slope can be found at the Bottrop alpine center. And if the 640-meter long and 30-meter wide slope isn't enough to get you excited, the center's beer garden is ready for your après-ski festivities.