Following his address earlier this week at the IFA consumer electronics show in Berlin, Google CEO Eric Schmidt headed for Paris, where he met with French President Nicolas Sarkozy. On Thursday, following the meeting, Google announced further investment and expansion in France.
"France is one of the most important centers of culture, business and technology in the world," Schmidt said in a statement released on Google France's website. "We are very enthusiastic about reinforcing our investments and also to permit the creation of new partners and new opportunities here in France."
The company said that it would create a new research and development center as well as a "European Cultural Institute."
The statement said that it would attempt to tap into the talent coming out of French engineering schools, while the cultural center would be a space "dedicated to technology, especially noting the promotion of past, present and future European cultures."
According to Agence France Presse, Schmidt said at an event at the Paris Institute of Political Studies, often referred to as Sciences Po, that the new Google research center would employ "a few dozen" engineers, possibly even as high as 50 within its first year of operation.
The Google chief executive also added that Google would be spending "millions of dollars" on the cultural center during its first year, noting that "these are just starting points, and we hope to increase these figures in a significant way by the second year."
The cultural center would focus on the digitization of books, magazines, and documents, he said.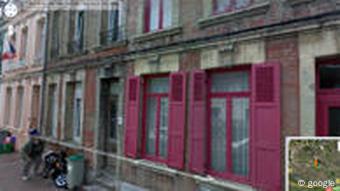 Google already has Street View operational in over 20 countries, including France
Google has had a testy relationship with France
The move comes at a time when relations between the Silicon Valley giant and France have not always been completely friendly.
"It's obviously a public relations exercise that they are undertaking," said Sam Hart, an analyst with Charles Stanley, in an interview with Deutsche Welle.
Merely two weeks ago, French government inspectors examined a Google Street View vehicle to verify that the company was not collecting WiFi data, as Google had claimed.
"They do seem to have picked up quite a bad reputation in France and the authorities have launched a number of investigations into what they've been doing," Hart added. "I think this is a response to that and an attempt to improve the image of Google within France. Google obviously realizes that France is a potentially lucrative market to operate in within Europe."
Germany, Spain and other countries around the world have had privacy questions concerning Google's Street View service. Google has said it will launch the service in Germany before the end of the year.
Less than a year ago, President Sarkozy also claimed that Google Books may be harmful to his country.
"We won't let ourselves be stripped of our heritage to the benefit of a big company, no matter how friendly, big or American it is," he said in a public meeting in eastern France in December 2009.
Author: Cyrus Farivar
Editor: John Blau