The 150th Goethe-Institut recently opened in a place that could hardly be more spectacular - in the middle of a restricted military zone separating Northern Cyprus and Southern Cyprus. It is surrounded by barbed wire and guarded by UN peacekeeping troops. Its opening is a symbolic act in the year that sees the Goethe-Institut celebrate its 60th anniversary.
A Goethe-Institut had previously existed in the capital city, Nicosia, but it was closed 11 years ago. Klaus-Dieter Lehman, general manager of all the Goethe-Instituts since 2008, decided that had to change. "Something has got to happen," he said. "Europe's last divided capital with Goethe in the middle. That is unique! It can be seen as a European message." The Cyprus Goethe-Institut is located on the border between North and South
Culture instead of politics
Nicosia was an opportunity for the Goethe-Institut as a whole to go beyond language lessons and cultural exchange and to make cultural mediation in crisis situations part of its mission. Wherever politics cannot provide solutions, alternative ways have to be found. In the case of Nicosia, it is quest for reconciliation between Greek and Turkish Cypriots who are still suffering from the aftermath of the civil war.
Developments in the Arab world show how cultural work has become entangled in politics elsewhere as well. The Goethe-Institut is currently particularly engaged in this region. In Egypt and Tunisia, it brings together Arab and German artists and filmmakers to initiate joint projects. In Cairo, the institute was quick to open the so-called Tahrir Lounge to give people a chance to share their experiences with each other following the political turmoil earlier this year.
"We have sent employees from Germany's agency for the Stasi [East German secret police] archives to Cairo to talk about how to deal with secret files and how it had been handled in reunified Germany," said Klaus-Dieter Lehmann. "The scope of our work stretches from art and culture to the realm of socio-politics."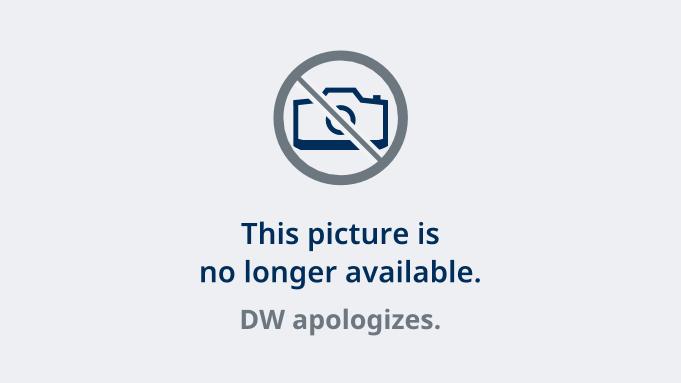 The Tahrir Lounge at the Kairo Goethe-Institut provides an arena for discussion and exchange
When the Goethe-Institut was founded 60 years ago, there was no talk of doing political work. The new German government, re-established with the help of the Allies after World War II, was just two years old. The country had lost much of its international credibility due to the war and the crimes committed by the Nazis.
At that time, the goal was to gain back trust by taking small steps instead of giant leaps.
German idyll
One of these small steps was the founding of an association dedicated to the training of foreign German teachers, on August 9, 1951 in Munich. The teachers who came to Goethe's home country were supposed to see Germany in a new light. The first language classes took place in small idyllic towns like Bad Reichenhall and Murnau in Bavaria. German teachers traveled to Murnau, Bavaria in the early 1950s
As early as 1952, the first Goethe-Institut abroad was launched in Athens. A decade later, 54 offices had been opened abroad and 17 in Germany.
The Goethe-Institut was constituted as an autonomous association and places a priority on maintaining its independence from politics.
"We are not a state-owned enterprise," said Klaus-Dieter Lehmann. "We are an independent legal entity. Two-thirds of our budget is provided by the German parliament and one third comes out of our own profits. But we are entirely autonomous with respect to the content of our programs. That is recognized around the world and it is what we draw our credibility from."
Classicism after the war
In its early years, the Goethe-Institut deliberately placed an emphasis on classicism. The names Goethe, Schiller, Bach and Beethoven retained a positive reputation internationally, even after World War II and the Holocaust.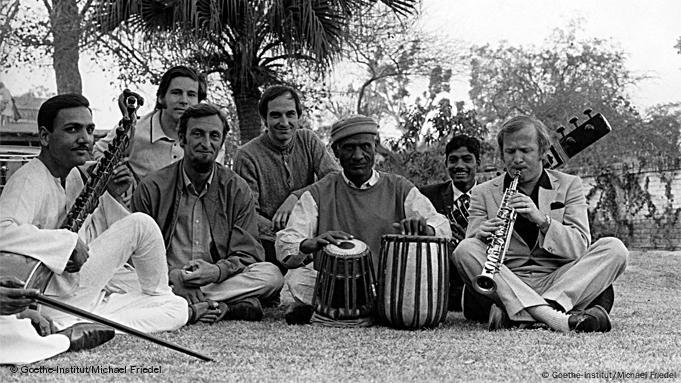 German jazz musician Klaus Doldinger (far right) toured Asia for the Goethe-Institut in the 1960s
However, the focus changed when the political atmosphere in Germany shifted in the late 1960s and the institute's programs were influenced by the movements of the day: Flower Power, student protests and the politicization of society.
At that time, Germany was going through an era of reform under its first Social Democratic chancellor, Willy Brandt. In 1970, sociologist Ralf Dahrendorf, who then served as parliamentary state secretary in the foreign ministry, published his famous guiding principles establishing cultural policy as the "third pillar of foreign policy."
Dahrendorf not only wanted to achieve a higher appreciation of cultural policy, but he also aimed to change the prevalent mindset. "What we give is only worth as much as our willingness to take," he said. "Openness to others is the precept of our foreign cultural policy."
From cultural export to dialogue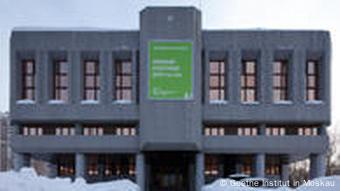 The largest Goethe-Institut is in Moscow
Instead of exporting culture as it was long practiced by the Goethe-Institut, Dahrendorf called for exchange, dialogue and cooperation at eye level. And that is the approach that the organization's 3,000 employees take today as they work together with local partners across the globe. This cultural enrichment also reverberates in Germany.
For a long time, the Goethe-Institut could not be fully active in large parts of the world. It was only when the Berlin Wall came down and the Cold War came to an end that it could orient itself towards Eastern Europe, at this was done at a rapid pace. In 1991 alone, offices were opened in Warsaw, Prague, Krakow, Budapest and Moscow. Nowadays, the Goethe-Institut is as active in Eastern Europe and Central Asia as in other parts of the world.
Today, over two decades after the fall of the Berlin Wall, Klaus-Dieter Lehmann sees the greatest challenges in the Middle East and North Africa, as well as in Sub-Saharan Africa and in Southeast Asia, especially in China.
"We not only organize cultural events there, but we also help build infrastructures," he said. "This is now our most important task worldwide. Because we don't link our activities with economic interests, we achieve a high level of acceptance. It is credible and on a long-term basis."
At the moment, the Goethe-Institut does not plan to open more new offices, but to focus on the 150 existing ones. The newly opened bureau in Cyprus has silenced past discussions over the relevance of the Goethe-Institut in a reunified Europe. And current disagreements surrounding the Greek debt crisis go to show just how fragile European harmony can be. Even 60 years after the founding of the Goethe-Institut, there is plenty of work to be done.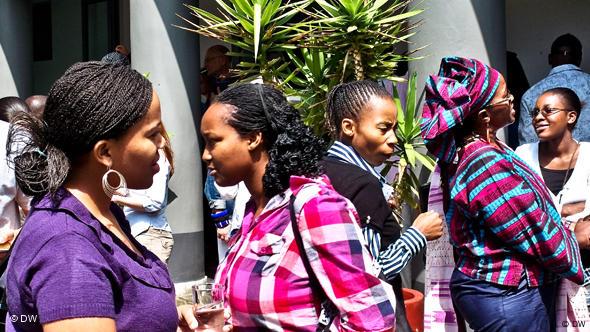 These students are participating in a culture management workshop at the Goethe-Institut in Johannesburg
Author: Aya Bach / gk
Editor: Kate Bowen