The German Federal Film Fund (DFFF) has approved subsidies worth 4.8 million euros ($6.5 million) for the film "Valkyrie."

"The application was submitted, the criteria for the grant were fulfilled and the project was approved," said DFFF project head Christine Berg, according to the Reuters news service.

The money comes from a new 60-million-euro annual subsidy budget for films by the German government. To qualify, projects have to involve a German producer and be at least partially made in Germany. The subsidy for "Valkyrie" is higher than the total budget for most German films, according to Reuters.

A ban on filming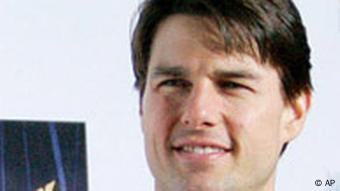 Tom Cruise has already checked out possible filming sites in Berlin
While that may anger some in Germany, the main reason for resistance from some politicians and others is that US actor Tom Cruise is expected to portray Count Claus von Stauffenberg, who was executed after a failed attempt to kill Nazi dictator Adolf Hitler on July 20, 1944.

Government officials have already said that they will not grant filming permits for Germany's defense ministry in Berlin, where Stauffenberg was executed.

While some have given Cruise's membership of Scientology as the reason, finance ministry officials, who control state properties, said that filming at the site where Stauffenberg was executed has been generally banned because of a previous bad experience.

Babelsberg cooperates


Babelsberg's studios are ready for Cruise
Officials for the Babelsberg film studio near Berlin meanwhile said that they had signed a cooperation agreement with United Artists Entertainment, which is partially owned by Cruise.

"United Artists offers us a great chance to bring this historically relevant story to a worldwide audience," Carl Woebcken, the CEO of Studio Babelsberg said in a press release, adding that studio officials considered Cruise the "ideal choice" for the movie's leading role.

Filming is expected to start on July 19.