Four decades since Joe Cocker's legendary breakthrough at Woodstock, he still captivates audiences. His wild days of drug and alcohol addiction are behind him, replaced by more pastoral pursuits, like running an ice cream parlor, vegetable farming and visits to the doctor. But even at 66, the rocker still loves the energy he feels onstage.
Joe Cocker spoke with Deutsche Welle about his 21st studio album, "Hard Knocks," and his special relationship to German fans.
Click on the link below to listen to DW-RADIO's Hits in Germany, featuring Joe Cocker.
Deutsche Welle: "Hard Knocks" isn't just the name of a song. It's also the title of your new album. Could it also be a kind of caption describing your eventful life and career?
Joe Cocker: That song got the ball rolling for the album. A guy named Marc Broussard from New Orleans wrote it. He worked with crayfish for a living before becoming a singer. We modified the original words, and he rewrote some of the second verse. There are lines like "I got my education on the street." In Sheffield, England, when I was growing up, I spent around five years just playing the pubs. It wasn't a gang-land kind of street life but that kind of streetwise thing you developed when you were hanging out all the time. So it's a bit autobiographical.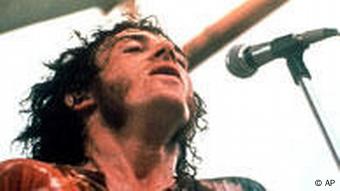 Cocker's performance at Woodstock in 1969 was a career breakthrough
How did your youth shape who you've come to be?
I didn't go to university. I had an older brother who was really bright and became the head of the water company. We grew up in a very northern, working-class house. My parents kind of gave up on me. They thought "he'll do this for a bit and then get a regular job." I had a record out in '64, and I did an early cover of the Beatles called "I'll Cry Instead." It didn't even chart.
It was a bit like the old days of [TV talent shows] German Idol or American Idol. People said, "You've had your go. Hard luck." I fear for a lot of these kids in those competitions because suddenly after all that attention, there's nothing. But I'd had a taste of that life and hung in until later in the 60's when the scene changed.
How did you feel receiving the royal honor of "Officer of the Order of the British Empire" a few years ago?
I went to Buckingham Palace and did my little bow. Prince Charles stands on a box you know, which is kind of strange. My brother had received "Commander of the Order of the British Empire." But I was totally staggered because I'd been living in America for so long. I didn't really think they would bestow that kind of thing upon a "foreigner." They said it was for my contribution to music.
Afterwards, I imagined all those guys in Sheffield in the pub seeing the announcement on TV. They probably spewed out their beer. That was kind of a cheeky afterthought.
What happened to your eyesight while recording your recent album?
I was in the middle of doing a session in which I was singing a song in two different keys. I always keep a chart on the side and when I looked over, I couldn't see. The words just went away from the page. Everyone in the studio said, "You'll be fine, don't worry about it."
So I carried on working, and the morning after, the doctor told me I'd had a stroke of the eye. The experts think it'll eventually sort itself out but I know it's a rock 'n' roll wound. The doctors insisted that it couldn't have been the singing that caused it. But in my heart, I think that brought it on.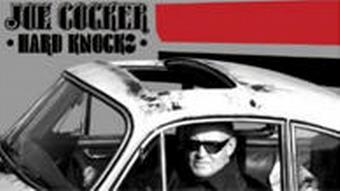 German fans thanked Cocker by taking his new album to number one in the charts
You have nearly 20 shows scheduled in Germany. Is this country especially important to you?
Definitely. In those rough years, the German fans were remarkable. I used to have nights where I'd do shows with terrible hangovers that used to make it really hard to perform back then. I'd have a couple of really great nights, then a couple of bad ones. Through the bad ones, the German fans would always be there. I kind of owe them something back.
By the time I got to "Unchain My Heart," I got this following. I couldn't believe that I'd gotten through the dark patch and suddenly everything was rosy again. The fans were great. I've had this rapport with them ever since. We go to other countries. Now we do a lot in Russia, Latvia, we go into all those new territories. But there's something about a German audience.
My band all agree. I think it's my affinity with oompah music. I love those shows that I always see on German TV with the guys with all the Bavarian rig on. Everything's got that straight beat. I don't know if that affinity's got to do with that thing that's inside you all or not, but I'm just grateful for it.
Interview: Deborah Friedman