The 16-year-old, Yunus M., had filed a lawsuit against his school because he wanted to comply with his prayer obligations as a devout Muslim.
In the first such legal ruling in Germany, the court said on Tuesday it saw no disturbance of school operations by the prayer, referring to the freedom of religion. The court said this basic right didn't only refer to inner freedom to believe in a certain religion, but also the external freedom to express it. This included prayer. It couldn't be expected from a devout pupil that he only pray outside of school.
The court spokesman, Stephan Groscurth, said this was an isolated case.
"But other Muslim pupils can refer to it," Groscurth said. The courts would then have to rule on each concrete case one at a time, he said.
The school is now obligated to allow Yunus M. to pray in a separate room outside of class time for a 10-minute period. The school director, Brigitte Burchardt, said she was disappointed by the ruling.
"If this is a precedence ruling, we cannot sustain school operations as they are," Burchardt said. If only eight more pupils demanded similar treatment, she wouldn't know how to implement it, she said.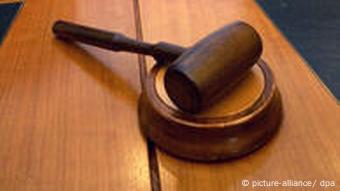 The court relied on expertise from a scholar of Islam
"I have to consider the freedom of 650 pupils," Burchardt said. Up to 90 percent of them are from migrant backgrounds. All major world religions are represented in the Diesterweg High School in Berlin-Wedding.
But the ruling judge Uwe Wegener said he did not see the acute danger of a wide number of pupils demanding rooms for prayer. Wegener also said he could not determine in this case that Yunus' acts of prayer caused or deepened conflicts between pupils of various religions in day-to-day school life.
School authorities considering appeal
The Education Senate in Berlin said it fears that the decision will force public schools to forfeit their neutrality and that "islands of beliefs" could be formed.
"Of course the school will accept the court decision and implement it in accordance with the law, though," the Senate said.
The chairman of the city-state's parents' board, Andre Schindler, said the organization feared that the ruling would further diminish the willingness of Muslim pupils to integrate themselves. The board has called on the Berlin Senate to appeal the decision. The Education Senate said it will decide on whether to do so after it has examined the written judgment.
Yunus not an extremist
Wegener said that Yunus had plausibly proven that he considered it his religious duty to pray five times a day according to Islamic rites. He said he did not see any possibility of completely abstaining from prayer during school. This could not be expected from him, Wegener said.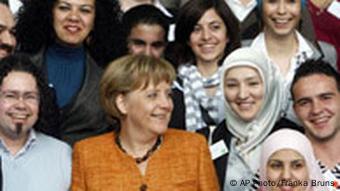 Chancellor Angela Merkel hosted an integration summit for youth in Berlin last year
The Islam expert and law professor at the University of Nuremburg-Erlangen, Mathias Rohe, provided the court with an expert opinion on the case. Rohe told the court that Yunus' request was in accordance with Islamic beliefs and therefore religious freedom.
He said this was not the case of an extremist who wanted to implement something "by hook or by crook."
The court had already issued an injunction against the school in March 2008, allowing the teenager to pray once a day during a class break. Since then, the school has permitted him to pray in an extra room provided for 10 minutes a day.
Previously, the teenager had kneeled down in the school's hallway on his jacket to pray, while other pupils watched. Director Burchardt had forbidden this, referring to the school's secular status.
sac/dpa/AFP/AP
Editor: Michael Lawton