Financial markets across Europe were largely unfazed on Monday (23.09.2013), after Chancellor Angela Merkel won a resounding victory in the German general election Sunday. Both European shares and the euro single currency were steady, appearing to have a win for Merkel's conservatives already priced in.
However, economists and business leaders were disappointed about the demise of the liberal Free Democratic Party (FDP), which had fallen short of clearing the 5-percent hurdle, crashing out of parliament.
The pro-business FDP used to act as a free-market corrective in successive German governments. In the coalition government with Merkel's CDU party, the FDP, for example, vehemently opposed the introduction of a tax on financial transactions – a tax, which virtually all parties in the German political spectrum have adopted in their agendas.
FDP punished
Unfortunately, the FDP appeared less and less able to defend the mainstays of its free enterprise economic policies in the Merkel government, said Joachim Scheide, Chief Economist at the Kiel Institute for the Global Economy.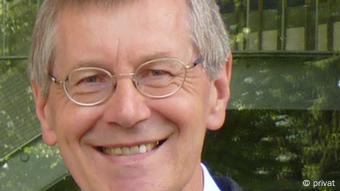 Joachim Scheide thinks there's a backlog of reforms Merkel must break with her new government.
"The party wasn't what it used to be anymore. It was punished by voters for failing to correct the government's economic policy mistakes," he told DW.
As a result of the absence of the FDP in the new German parliament, the new Merkel government looks likely to adopt a minimum wage – an economic policy tool opposed by the Association of German Industry (BDI).
BDI (German Industry Association) President Ulrich Grillo was critical that the German economic policy debate was focused primarily on re-distributing Germany's wealth rather than creating more of it.
"In their election campaigns all political parties blatantly failed to address what's really on the agenda in terms of economic and industrial policies," he told German ARD public television on Sunday.
Merkel ensures continuity
Noting that reforms were urgently needed in the fields of energy, tax and investment policies, Grillo said that industrial workers were expecting growth and more employment. If reforms in these areas created additional wealth, BDI would be willing to talk about re-distributing some of it.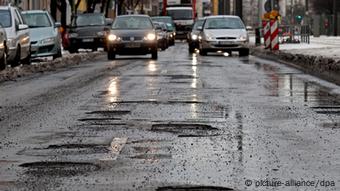 As Germany has cut back on state expenditure, its infrastructure has started to crumble.
Despite occasional criticism, business leaders were generally content with Merkel's landslide victory, stressing that it guaranteed a stable political situation. No matter which junior coalition partner Merkel would choose, continuity would remain, they said. Moreover, there was fundamental agreement among business leaders that urgently needed investment in education and infrastructure must not be funded through higher taxes.
Reform backlog
Apart from education and infrastructure, reforms to the German labor market and the pensions system should be high on Merkel's agenda, said Joachim Scheide from the Kiel Institute.
Noting that none of the main parties had proposed reforms in their election manifestos, Scheide said that one can only hope the situation wasn't worsening in these areas in the years ahead.
"Much more ought to be done there because in the medium term Germany won't be so well off as the short-term situation might suggest," he said. But after all, a stalled reform drive was better than one in the wrong direction, he added.
Within the German business community, great relief was expressed about the failure of the Alternative for Germany party (AfD) to win seats in the new parliament. Despite the strong showing for the euro skeptic party, business leaders welcomed that the German political mainstream remained committed to the single European currency. Any parliamentary representation for a party which wants to abolish the euro in Germany, might have unsettled financial markets, causing further turmoil in the eurozone's crisis-hit southern periphery.