Raids have been carried out across three German states on apartments of people belonging to the far-right Reichsbürger scene, federal prosecutors said on Sunday.
The alleged Reichsbürger members were suspected of having banded together by the summer of 2017 at the latest with the intention of "deliberately killing people if necessary" and to have "already obtained weapons for this purpose."
The raids in Berlin, Brandenburg and Thuringia were conducted to "objectify the existing suspicions," and in particular to "ascertain whether the suspects really have weapons," the prosecutors said, adding that no one had been arrested.
The German elite police squad GSG 9 and officers from the Mobile Mission Commando (MEK) of the Federal Criminal Police Office were involved in the raids, they said.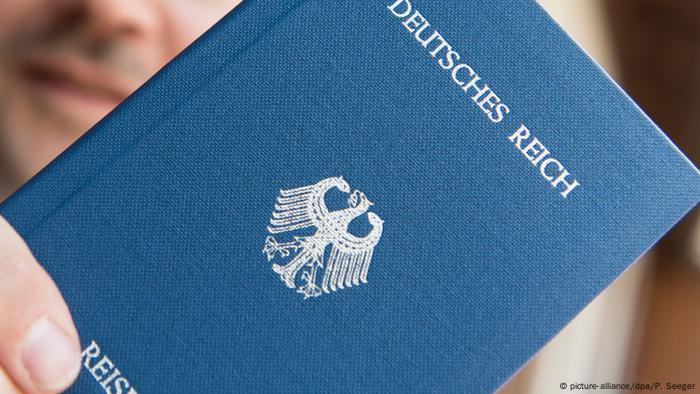 Reichsbürger consider modern-day Germany as a puppet state of the Allies
Disparate movement
"Reichsbürger," which translates to "citizens of the Reich," reject the modern-day Federal Republic of Germany, identifying instead with the German Empire, the nation-state that existed from 1871 to 1918.
Many embrace anti-Semitic ideologies, and some members are believed to be capable of violence.
Until fairly recently, the movement had been considered as leaderless and relatively unorganized. However, German media reported this year that its membership was growing and that it was trying to build an army.
There are thought to be some 15,600 Reichsbürger living in Germany. Most come from the southern state of Bavaria.
In October last year, an alleged member of the scene was sentenced to life in jail for the murder of a police officer.
tj/jm (dpa, AFP)
Each evening at 1830 UTC, DW's editors send out a selection of the day's hard news and quality feature journalism. You can sign up to receive it directly here.